Ken Crossley at EngAGE Utah made it possible for me to come back to Utah and do a couple of workshops at Huntsman Cancer Institute last week. These pictures were from Making Animal Friends, a workshop to make large articulated paper animals. I was particularly excited about this workshop as I have been making articulated animals in my own studio, and wanted to share the process with others. I began by sharing how I came to make them–by making an articulated Crow paper doll as a giveaway for my children's book Crow Made a Friend. This picture looks like Story Time, but I promise I didn't read aloud! My friend Diane took this to show the gorgeous mountains in view from the Huntsman art room. http://www.holidayhouse.com/docs/CrowMadeAFriend_ActivitySheet.pdf (you can download a Crow paper doll to print on cardstock and assemble at this link)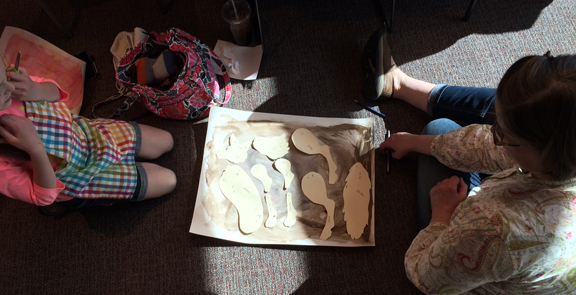 Participants first painted "skins" for their animals on 100 pt vellum Bristol board, splatting, spattering and wiping ink. Then they laid out pattern pieces for an animal and cut them out. I brought patterns for a few animals: an octopus, a raccoon, a fawn, a sea turtle, a fox/coyote creature, an owl and a dragon. I invited participants to add horns or wings, tails, or to invent their own animal. A couple of people took me up on that–one made a fantastic ostrich, and another was working on a crab. It was her intention to keep the crab snowy-white and to fill its surface with words–a great idea.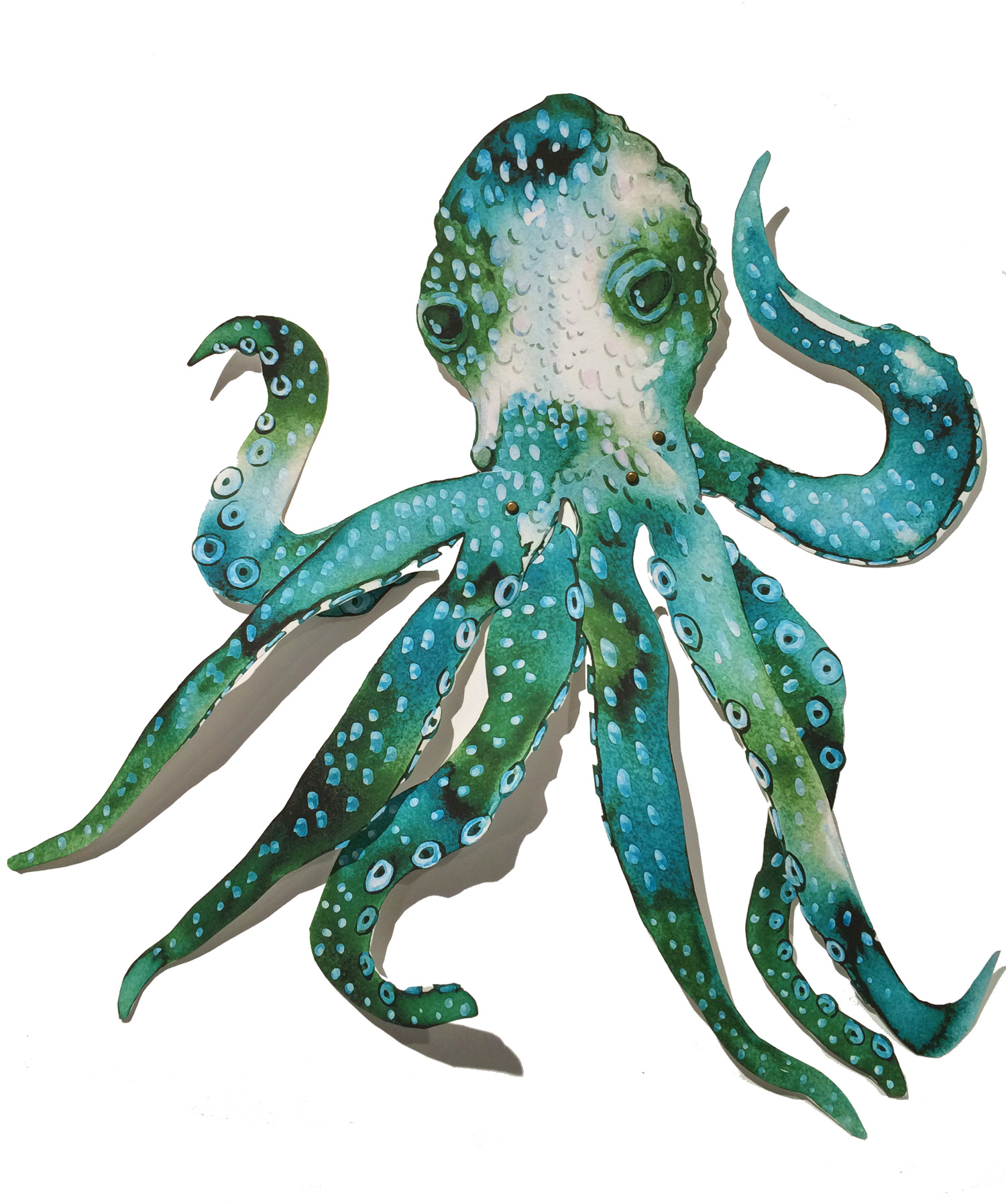 After the animals were cut out and assembled with paper brads through holes punched with an 1/8 inch paper punch (1/2 inch brads from an office supply store–but you can get brads in different colors and sizes from various on line sources), details were added–features, shading.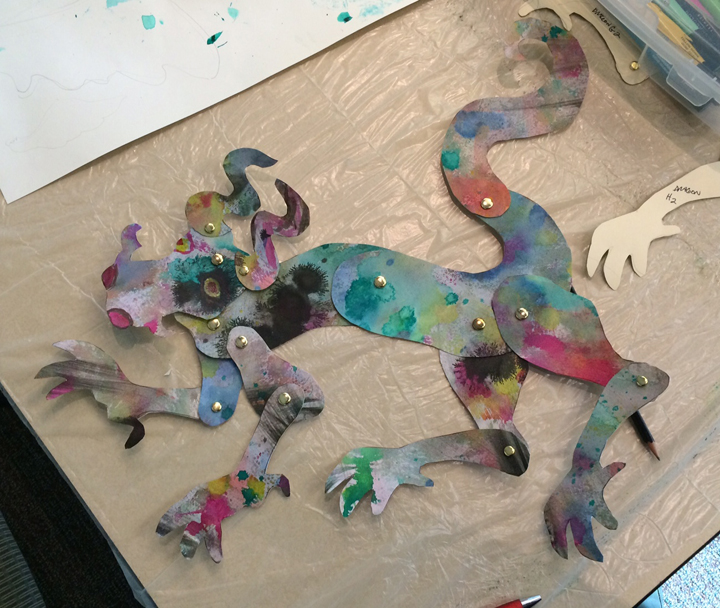 One workshop participant cut out the features on her sea turtle so that it could be like a shadow puppet. We all had a great time! Thanks again for inviting me to come, Ken, Colour and Diane, and for making it so easy and fun. And it always happens that I leave a workshop refreshed and with new ideas for what would be fun to make. Hopefully everyone did!