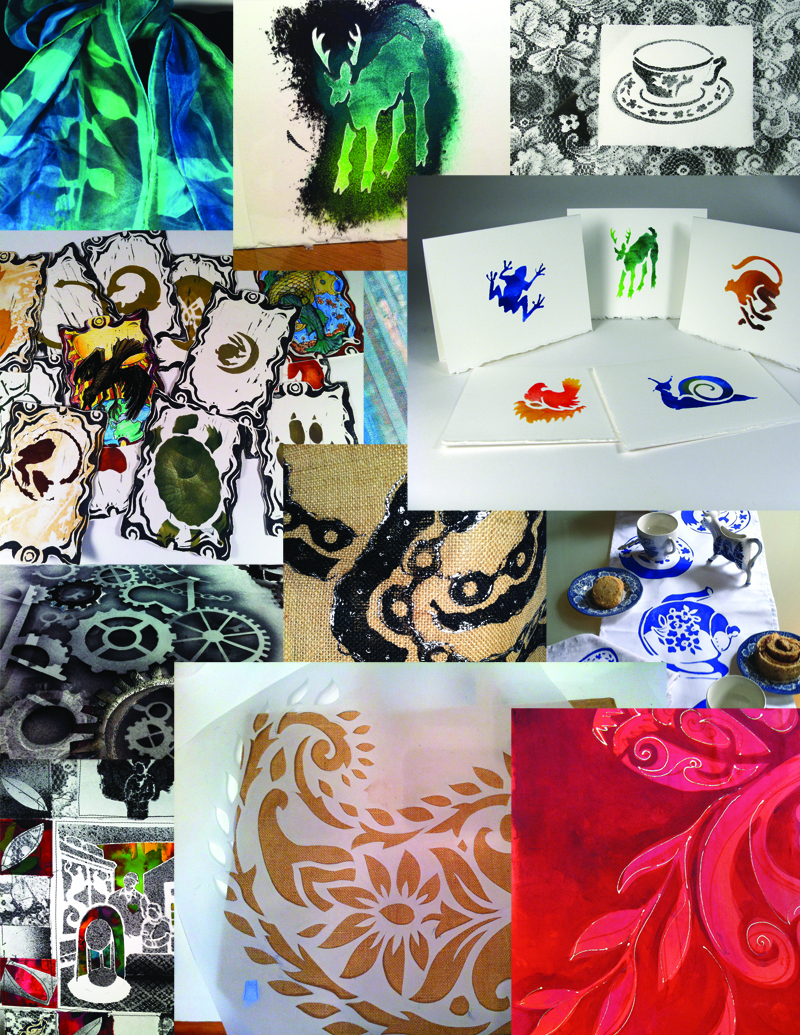 Cherie Haas at the Cloth Paper scissors blog wrote a really nice piece about my new book, STENCIL CRAFT: TECHNIQUES FOR FASHION, ART AND HOME, which is available to preorder at Amazon (http://amzn.to/1K5rhJV) (Whoo HOO!!).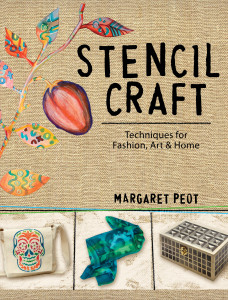 In the blog, she posed a question: "What is your favorite stencil?" If you enter a comment at that blog, saying what your favorite stencil is before May 15, you will be entered into a random drawing to win a package of art supplies. (http://bit.ly/1HcQrmc)
But her question got me thinking–what is MY favorite stencil? I think there are so many uses for stencils–to repeat an image, a pattern, to add texture. Or sometimes a stencil can be used because it makes a wonderful mark–crisp and intentional–like Einstein here: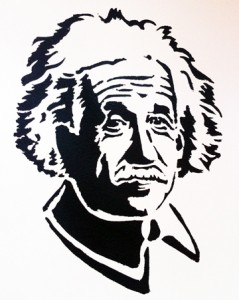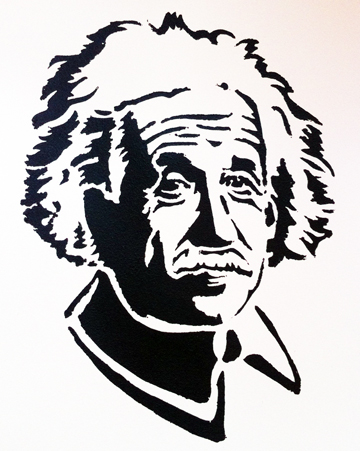 Or this bird: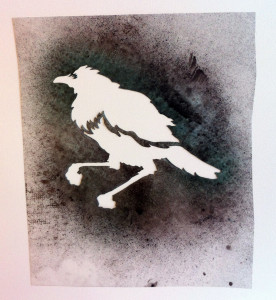 And, sometimes a stencil that really looks like something, and not just part of a pattern, can be used in combination with other stencils to make a wonderful, dynamic surface, as with these gears: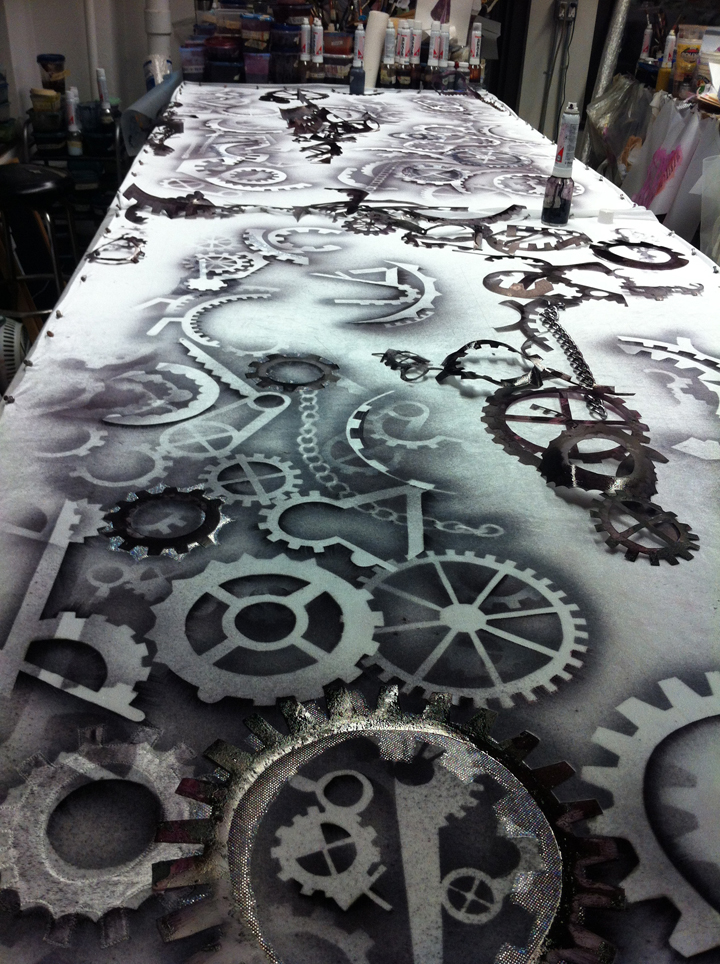 But I think my favorite stencil of all time is a stencil that was cut by my friend and fellow costume painter, Virginia Clow. We call it the "small brain" as it was originally made to paint brain coral for a Disney park parade to celebrtate the Mulan movie. We have since used it for EVERYTHING, from rock texture, marble, bat wings to an evil octopus: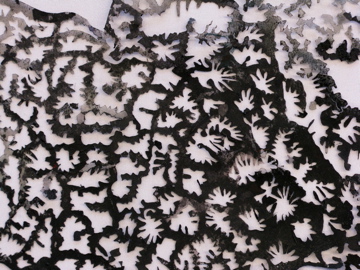 STAY TUNED FOR A PREORDER CONTEST FOR STENCIL CRAFT!