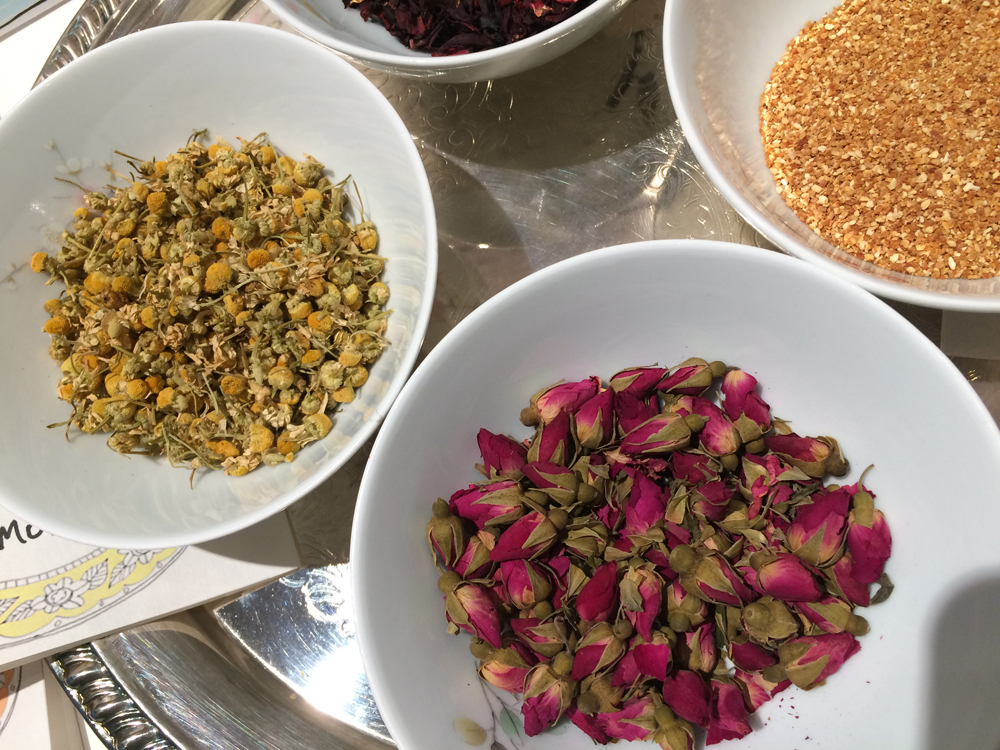 I already wrote about the Tea Blending station we had at my pubs party for Tea Party: A Color, Punch Out and Play Set  (You can check that out here: https://www.margaretpeot.com/2099/part-3-tea-blend…out-and-play-set/), but I wanted to give you some additional thoughts about doing this with a smaller group, in case you wanted to use the idea for a birthday party, or baby or bridal shower.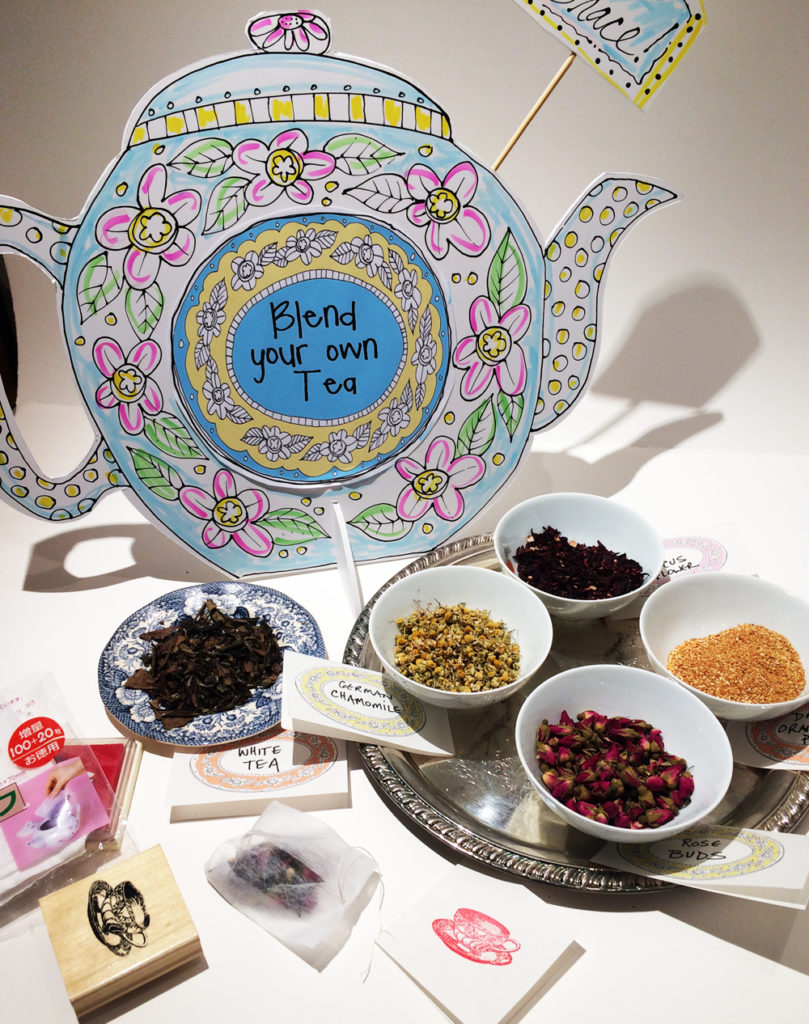 Blend Your Own Tea
Invite guests to design their own tea! Designing your own tea is a fun way for budding chefs and scientists to experiment with combinations of flavors. Fillable tea bags are available on line and in some stores, listed as "paper tea filters," and tea designers can decorate their own tag for their tea as well.
Tea blending usually starts with a base tea, such as a loose black or green tea, or rooibos. The fun part is adding the flavors in the form of herbs, citrus peel, ginger or dried fruit. Dried herbs can be purchased in bulk from health food stores.
You will need:
1 Package of paper tea filters
Loose tea (pick one from black, white, green or rooibos)
Herbs (pick 3 from chamomile, peppermint, spearmint, rose buds, hibiscus)
Other fun add-ins (pick one or two: dried lemon or orange peel, crystallized ginger, dried mango, raisins, cranberries, chocolate nibs)
Bowls or small plates for tea ingredients
Spoons
Labels
Food safe string
Paper squares for tea tags
Pens, colored pencils or rubber stamps for decorating tea tags
Usually, a tea designer will start with a base tea, such as loose green, black, white tea or rooibos tea. That will make up about 50% of what goes into the tea bag. Then the rest is flavoring: black tea with a pinch of orange peel, some cocoa nibs and cinnamon might make a special Holiday Tea. White tea with rose buds, chamomile and hibiscus could make a Blossom Tea. You can find paper tea filter with a tag attached, or you can make giant tags to decorate with colored pencils or stamps. For my tea party, I attached tea bags to tags with a darning needle and food-safe string. Some tea designers chose to not have a tag, and put their filled tea bags into an envelope on which they wrote the ingredients.
In a smaller party, participants can actually make a tea blend, and make a cup of tea with it, and everyone could taste it. With a larger party, that would be more unmanageable, especially with little kids.
Finally, I wanted to include the labels for the tea ingredients. You can of course design your own! But these are fun. Drag this jpeg to your desktop, print out as many as you think you might need, cut them and fold them.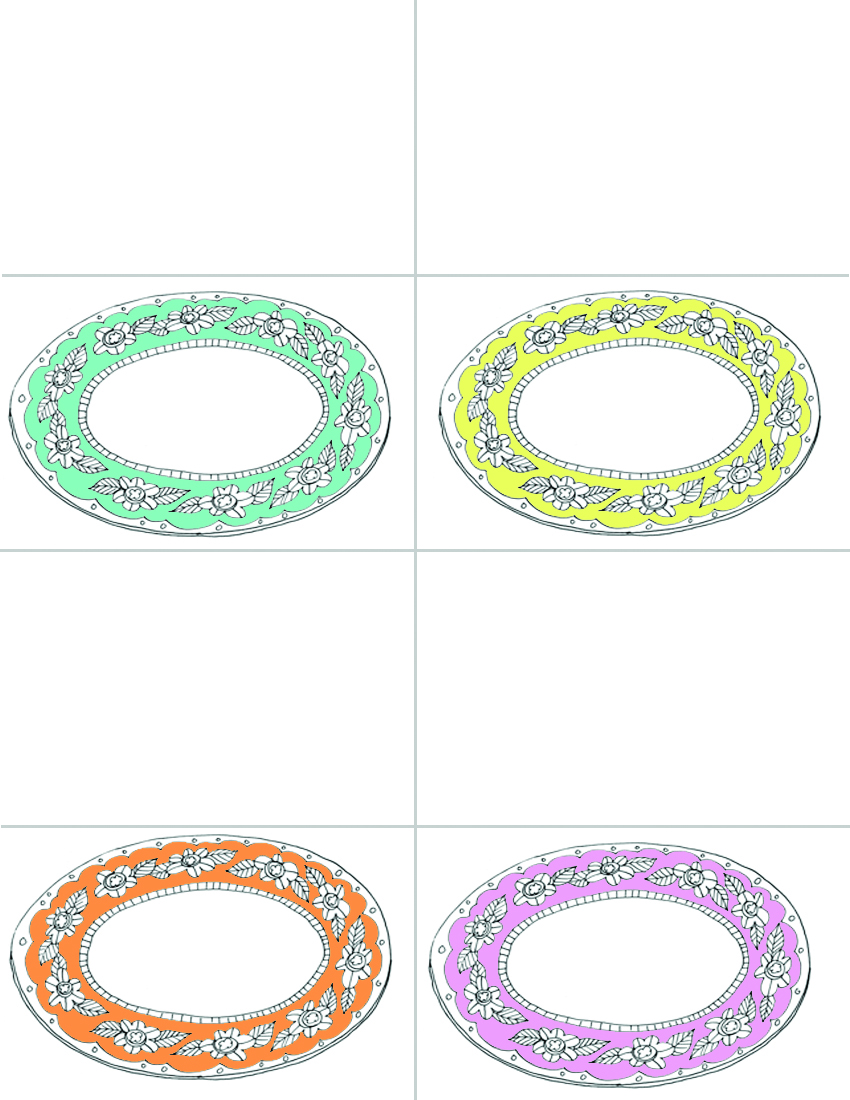 And you can use this on your invitation, or to print out to make a sign for a table.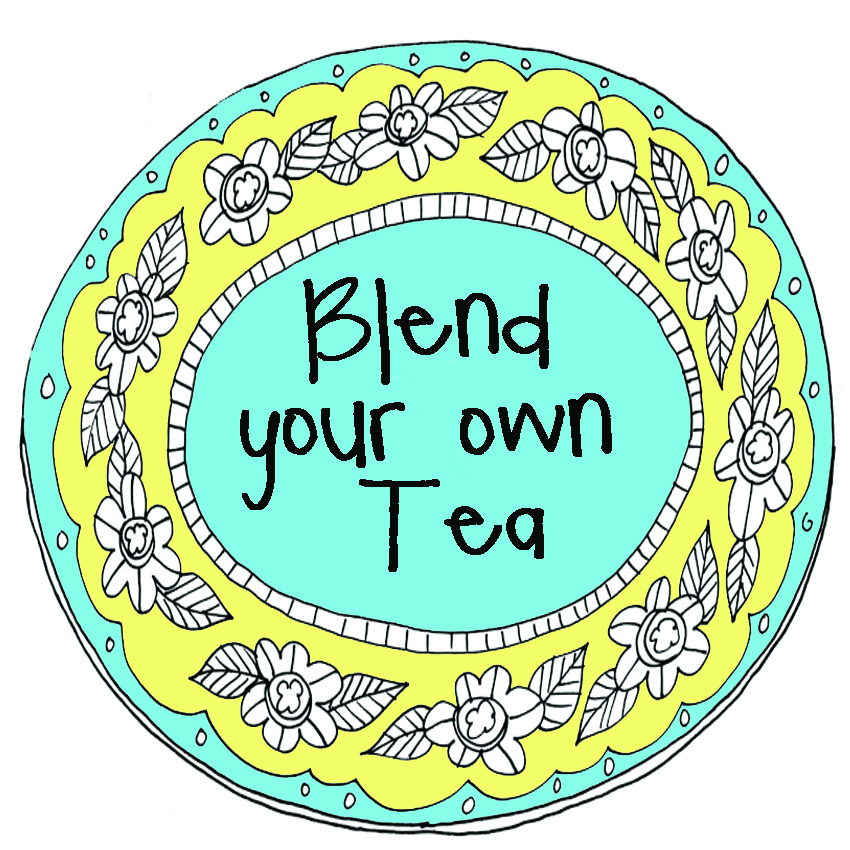 Have fun!
Tea Party: A Color, Punch Out and Play Set by Margaret Peot for Pomegranate Kids is a complete tea party activity in a box that would provide hours of coloring and pretending fun for a group. It is a boxed set of colorable teapots, cups with stands, saucers, tea treats and folding play "stage sets" to arrange your tea in. In each box are eight die-cut card stock pages of tea pots, tea cups and tea treats. There are four styles of teapots, cups and saucers to choose from: Woodland (with birds and leaves), Flower Garden (with a variety of posies), Grand Duchy (with crumbling castles and royal crests), and Mystical (with sun, moon and stars). There are paper spoons and napkins to match each style. There are also tea treats to color (fairy cakes, scones and Battenburg cakes), a serving plate, creamer and sugar bowl. Three pop-up scenes include Tea with Furry Friends, Tea at a terrace overlooking a Downton Abbey-like Manor House, and Afternoon Tea.
To buy a copy of TEA PARTY: A COLOR, PUNCH OUT AND PLAY SET from Pomegranate Publishing, click here. To buy a copy from Barnes and Noble, click here.