I wonder how you all are managing! I hope all of you who are not essential workers are all safe at home making art. Or bread. Or cookies. 🙂 And blessings to all of those who ARE essential workers: Lydia, Megan, Melissa, Matt, Terry, Brian, Bismark, Billy, Frank (and thousands and thousands more).
New York is strangely still, even though we all are aware of each other (and staying six feet away) and also of the frantic efforts in pockets of our city to keep people alive. The days pass by quickly, and sometimes I get a lot done, and sometimes not.
The magnolia trees I can see from our fire escape have been astoundingly gorgeous this year, a boon to bruised hearts: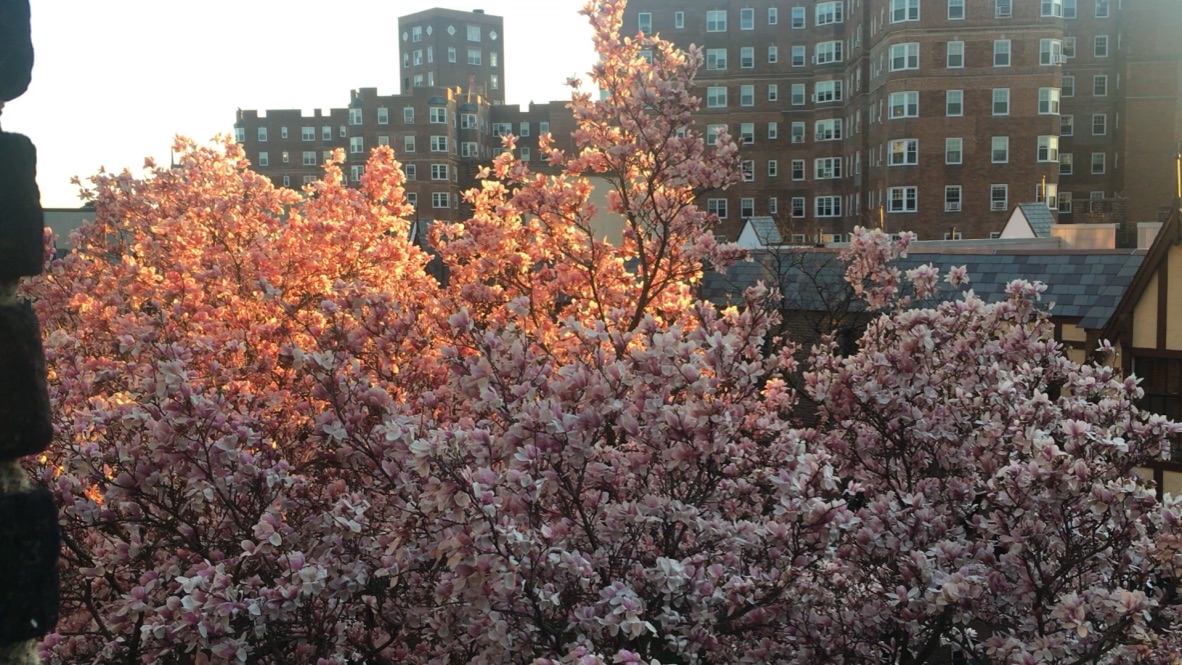 And I have had solitary walks in the lovely Fort Tryon Park that soothe the soul, and best when rainy and no one is out to have to be socially distant from: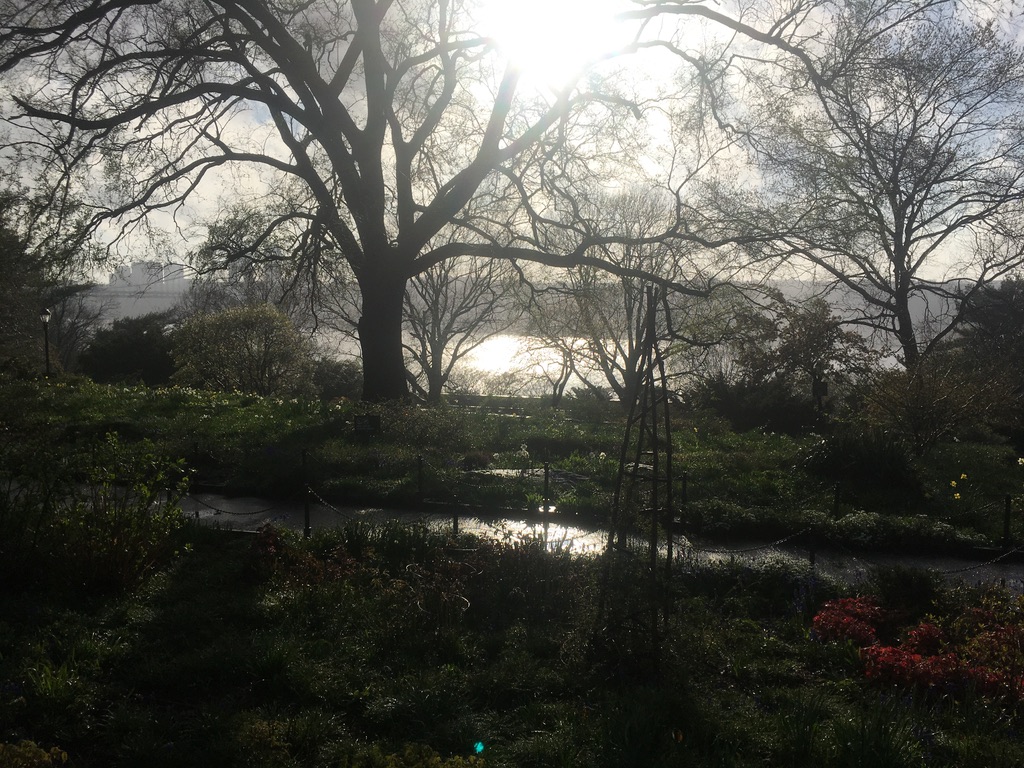 And I have had walks and talks with Sue, safely, masked and six feet away: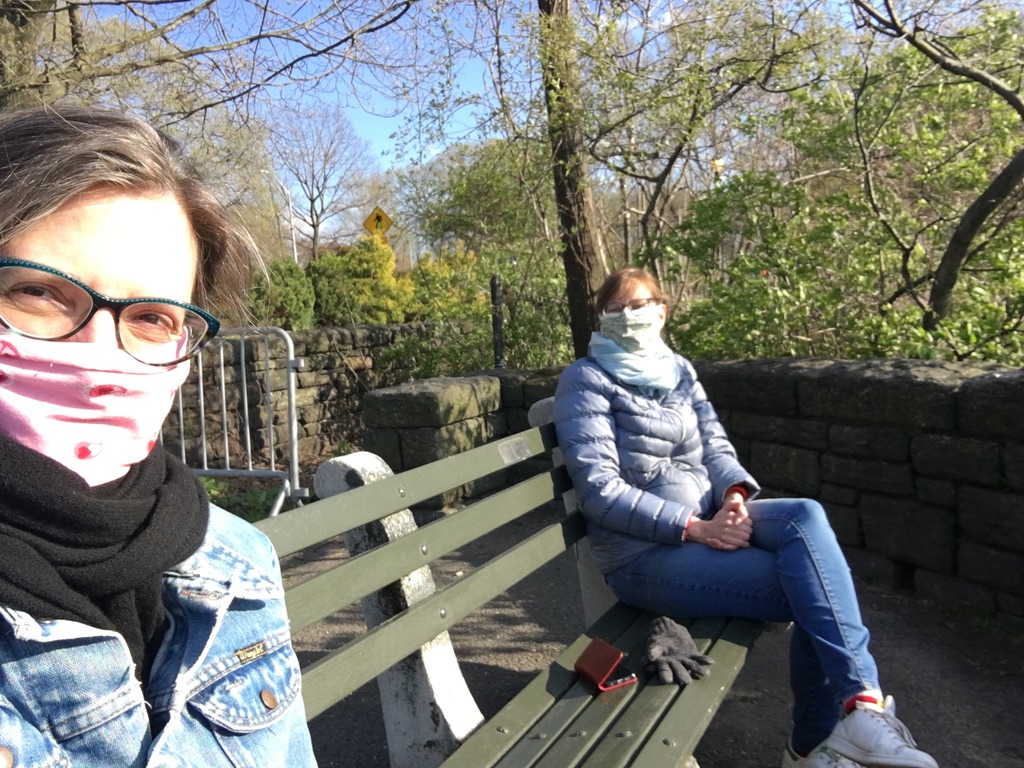 Studio time takes up the rest of the day (that isn't spent cooking), and I have had the luxury of getting to do a deep dive into a series of personal ghost stories, aided by an online cartooning course from the 92Y taught by the inimitable Josh Bayer: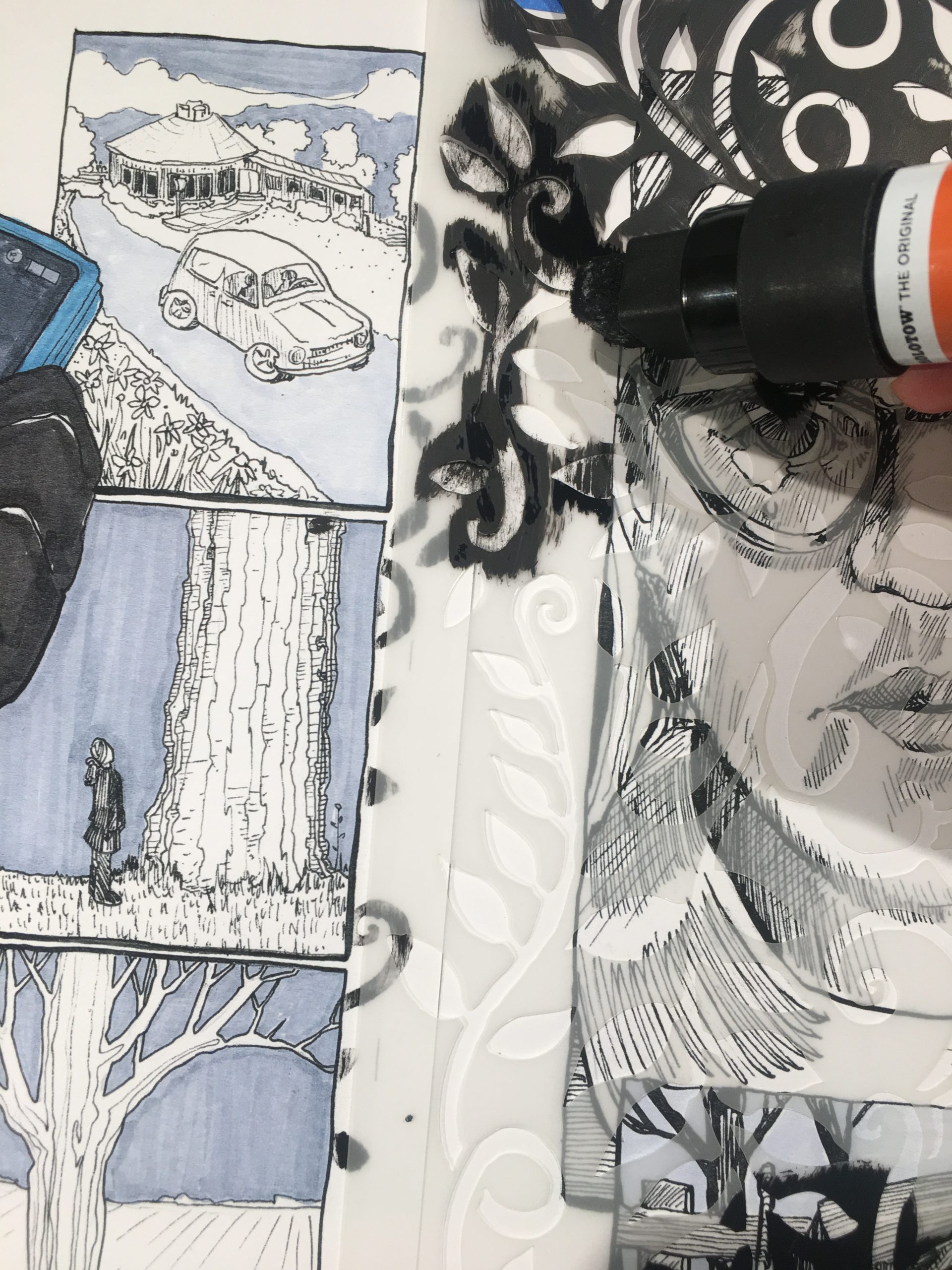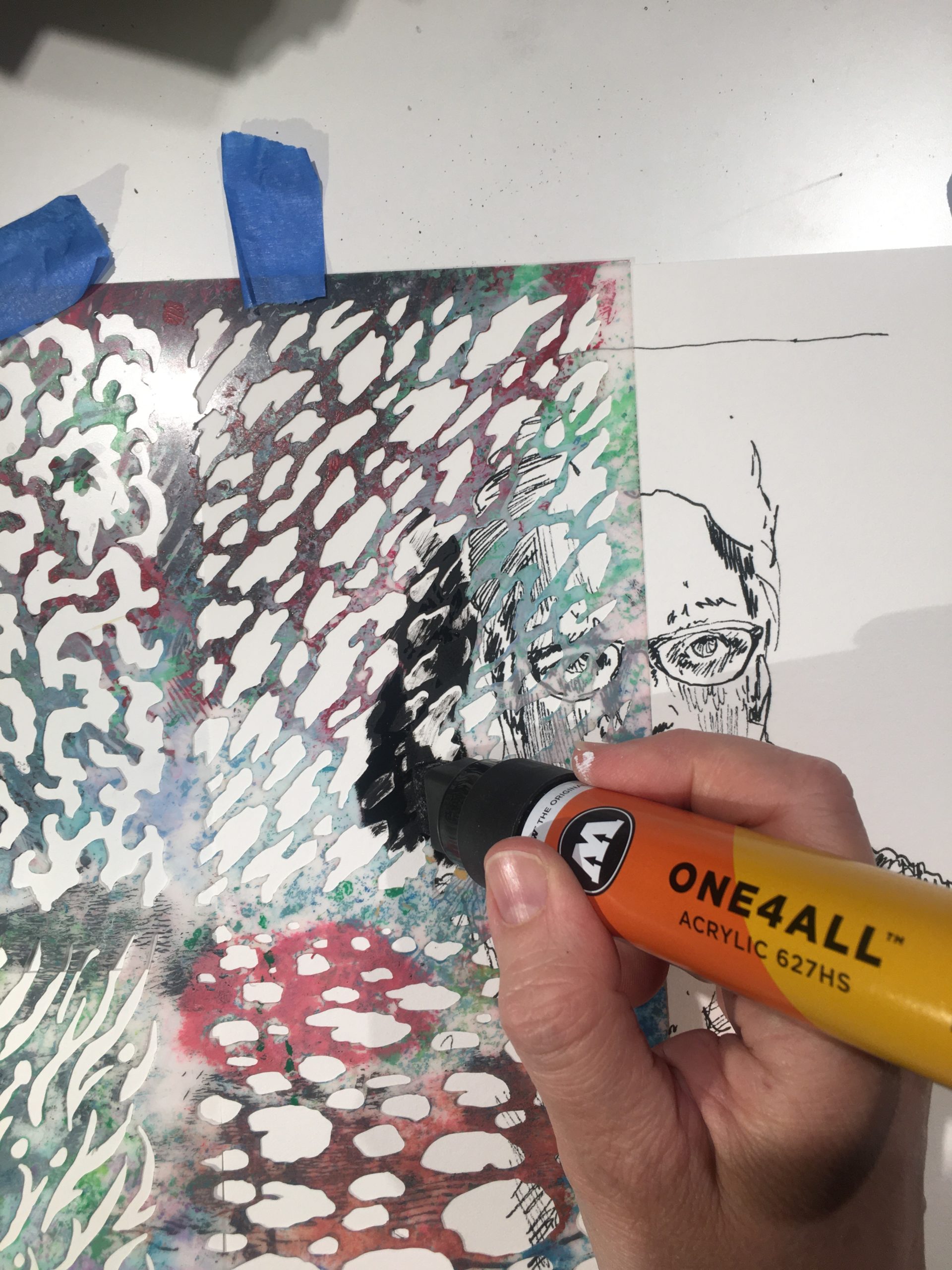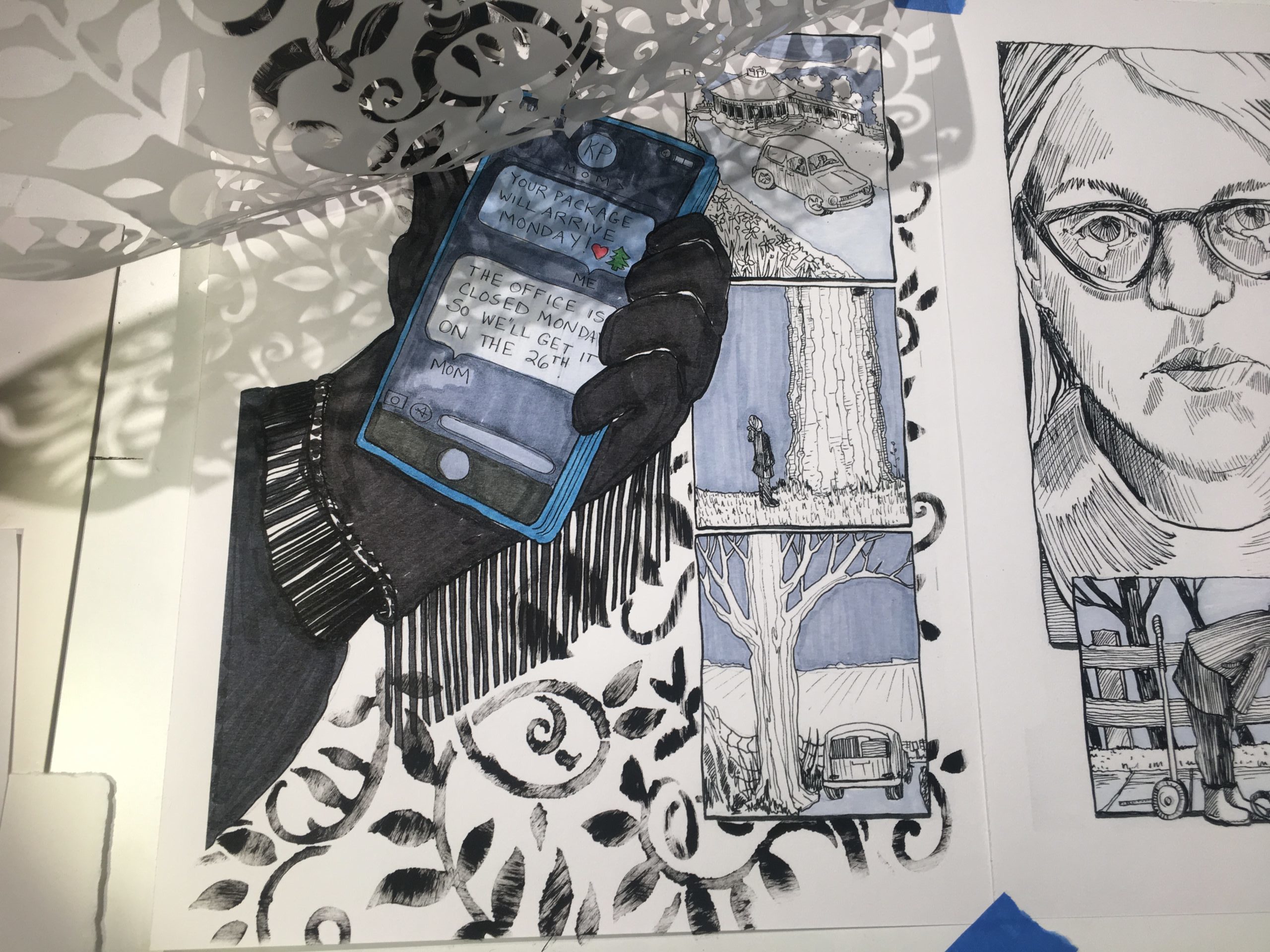 Someday I will get to be back at Sally Ann's painting costumes, though who knows what theater is even going to be when this all falls out. I think we will need it more than ever.