Oh, goodness me. Summer is nearly over. School has started, and I am not quite ready for that puttery, creative, idle and not idle, Perfect Saturday, liberty hall time to end. But fall brings its own energy, and I love September weather.
We spent more lovely summer weeks in Grand Manan this year. I took lots of files and papers and drawings and things to organize and do, but instead spent a lot of time wandering on the beach, picking up rocks, staring at the waves, fiddling around. I am not sure that a serious thought passed through my head.
So instead of doing anything with all the Super Important Stuff I brought to work on, I bought a cheap watercolor set from the fabulous Dollar Store on Grand Manan, two sheets of some stiff hot press water color paper from the art supply store, and made paper toys.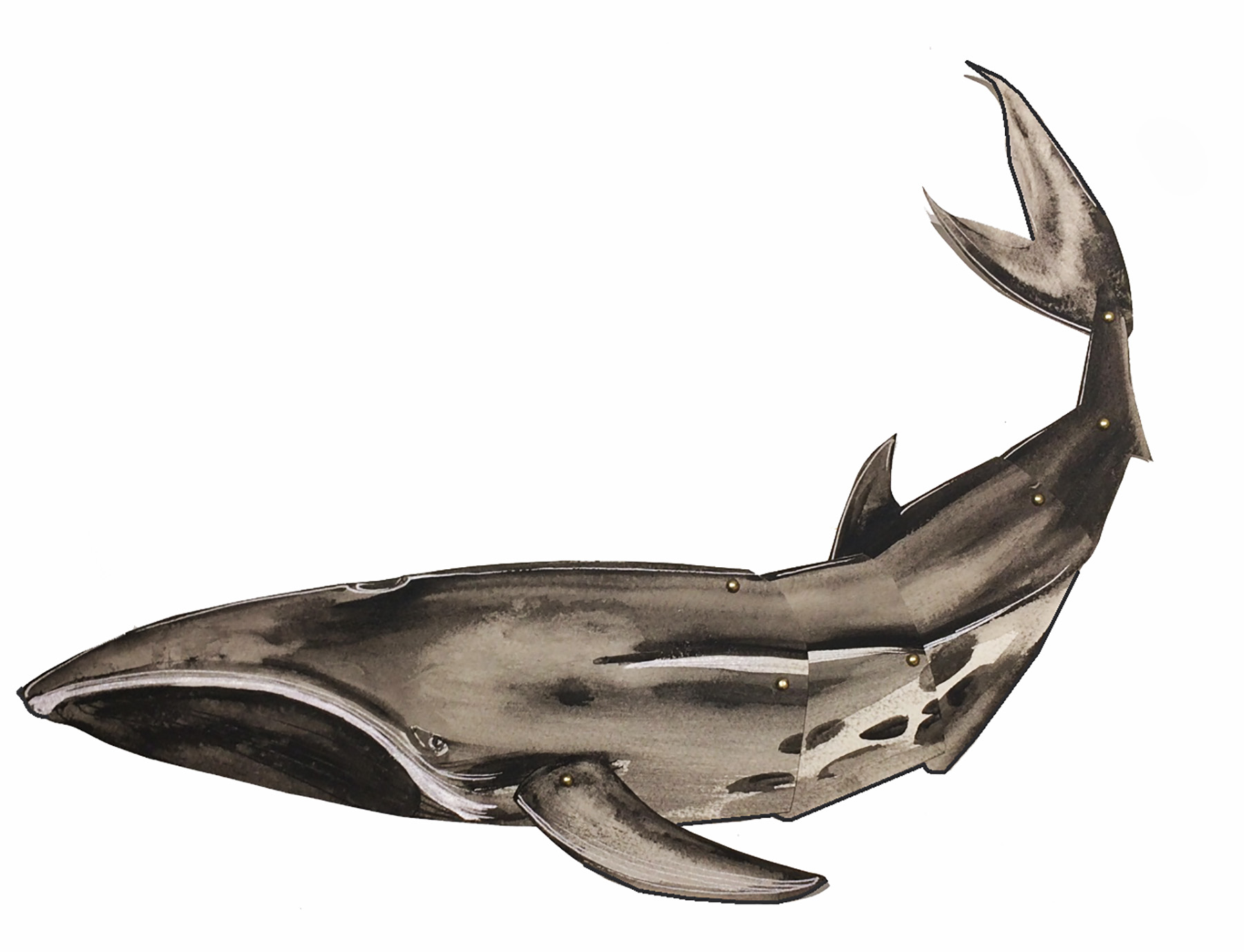 I made a jointed paper Fin Whale, as we saw so many while there! There were plenty to see from the shore. They are huge–up to 90 feet in length–and make this kind of deep roaring snort when they spout that sounds like lions on the veldt.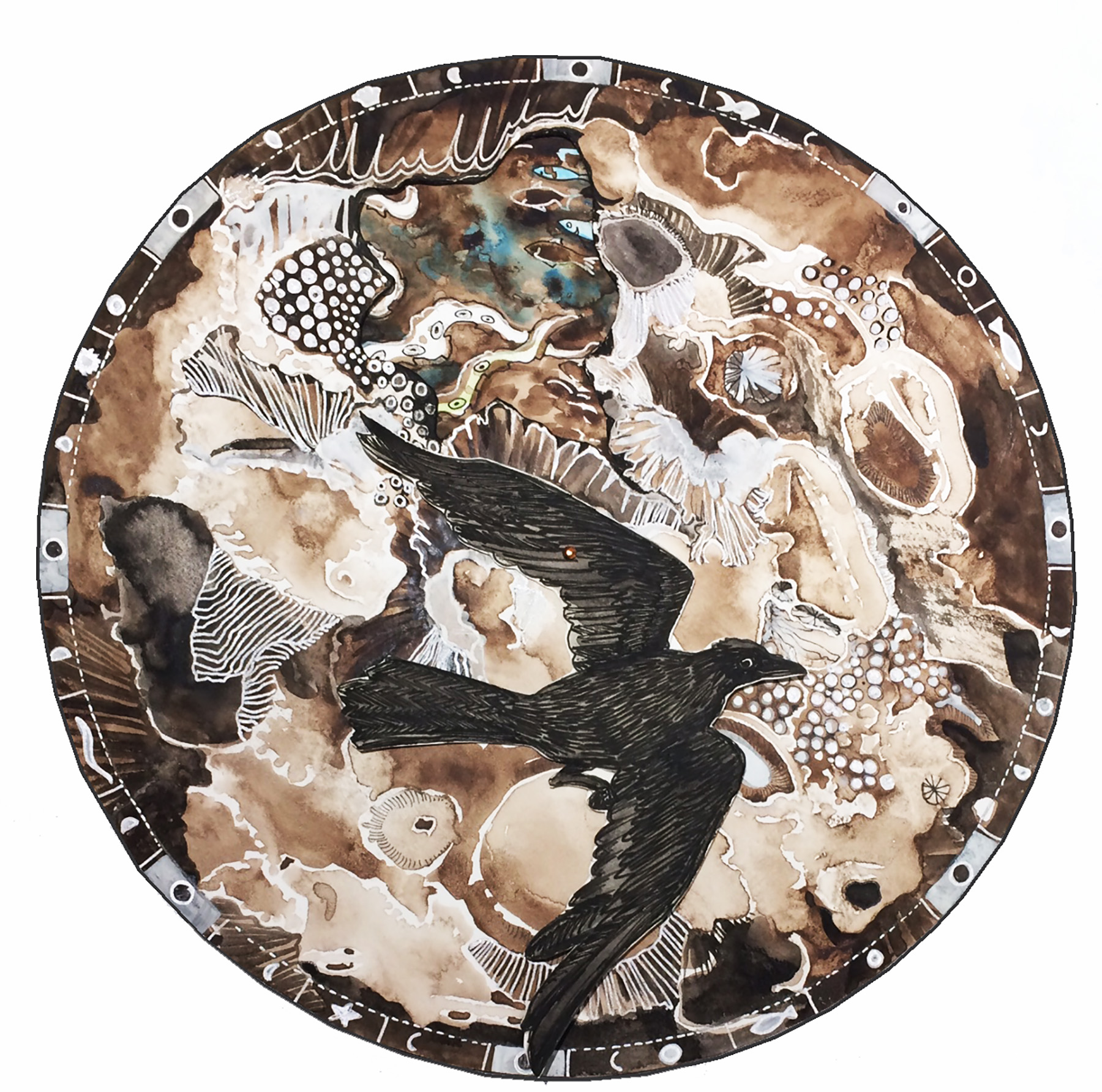 Then I made this Information Wheel that contains no real information, but spins around on a pin, and has multiple layers. The bottom is full of under sea creatures.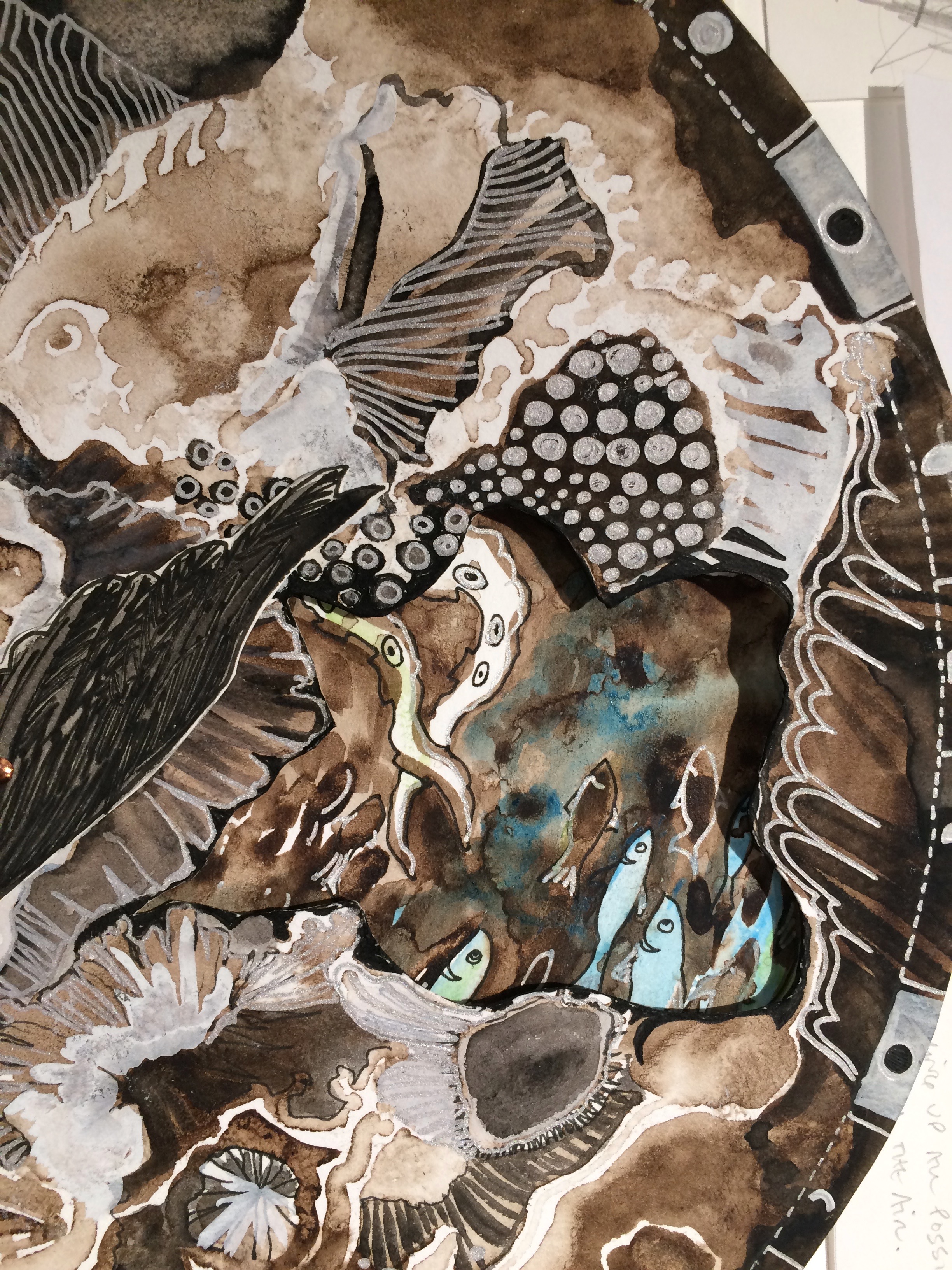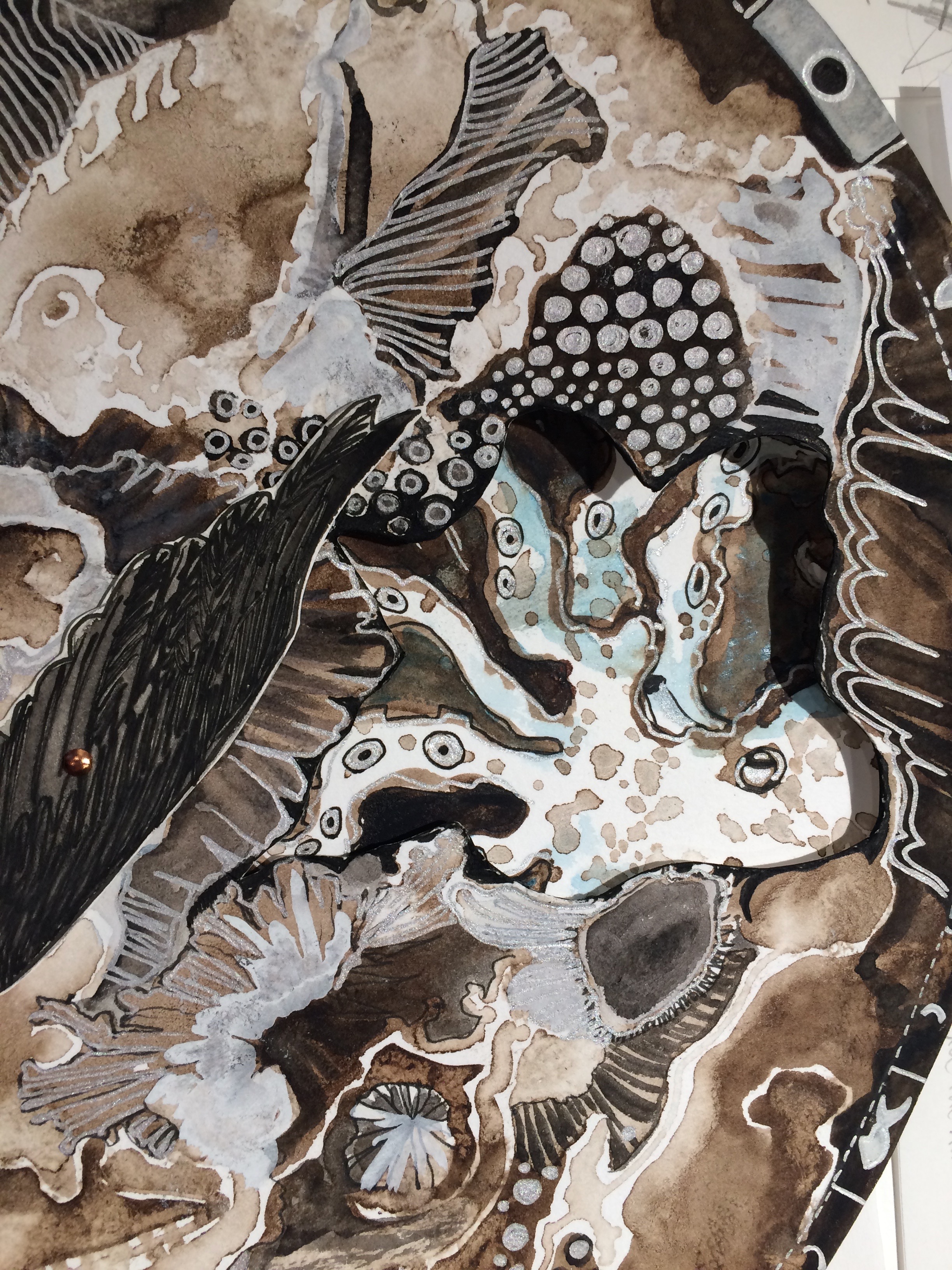 And I made this information wheel after we saw a little green snake in the flowers when we were walking.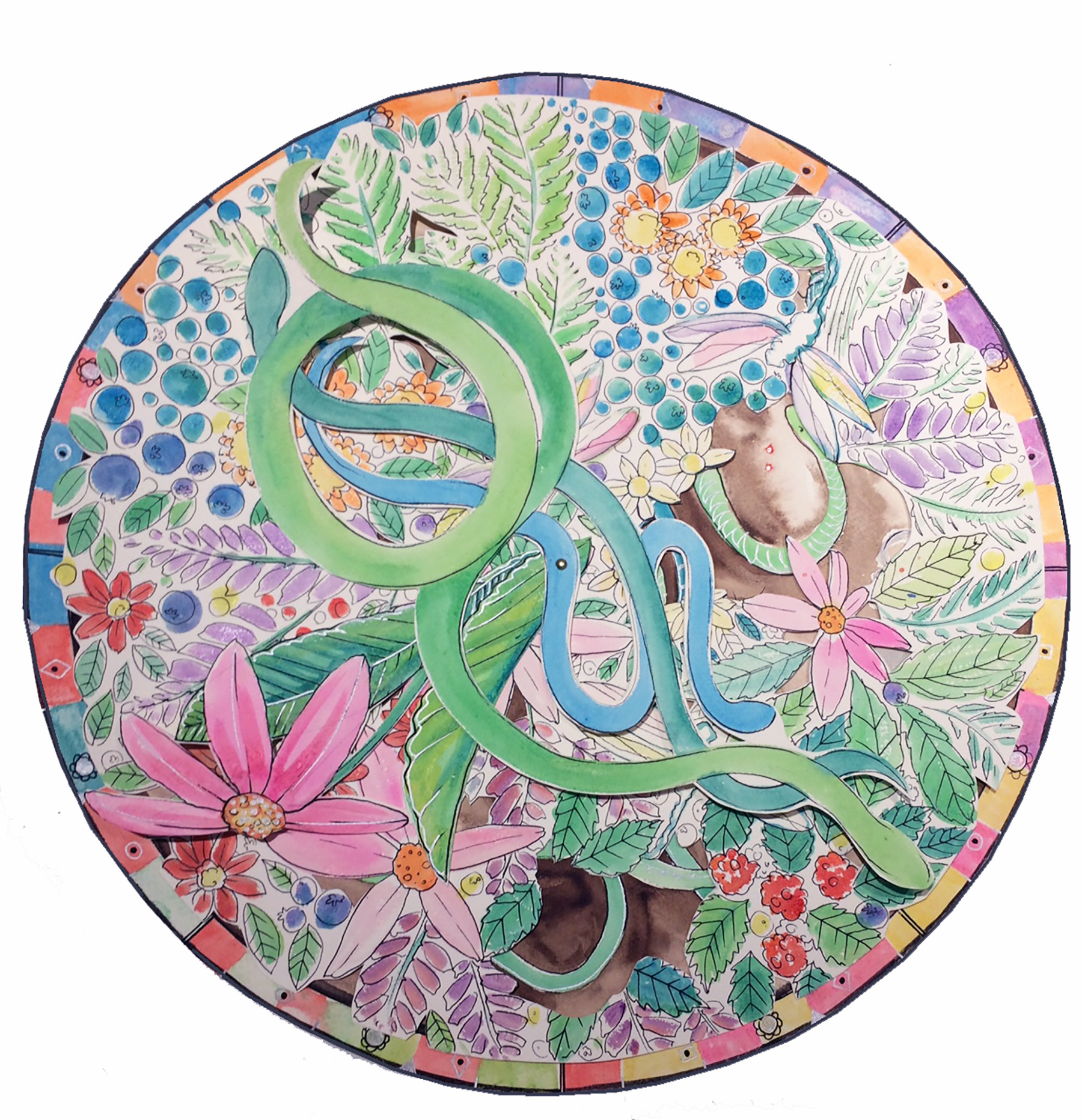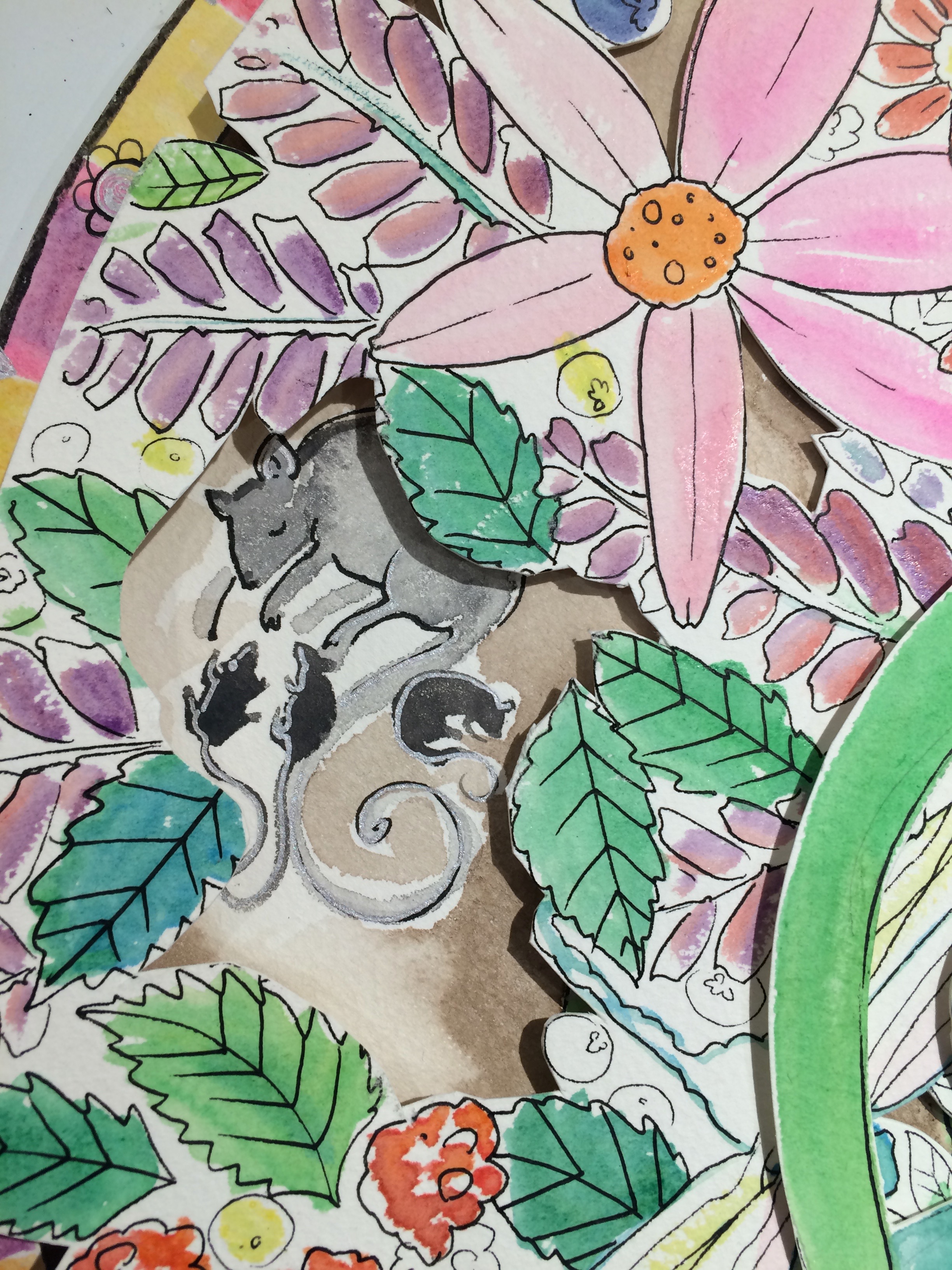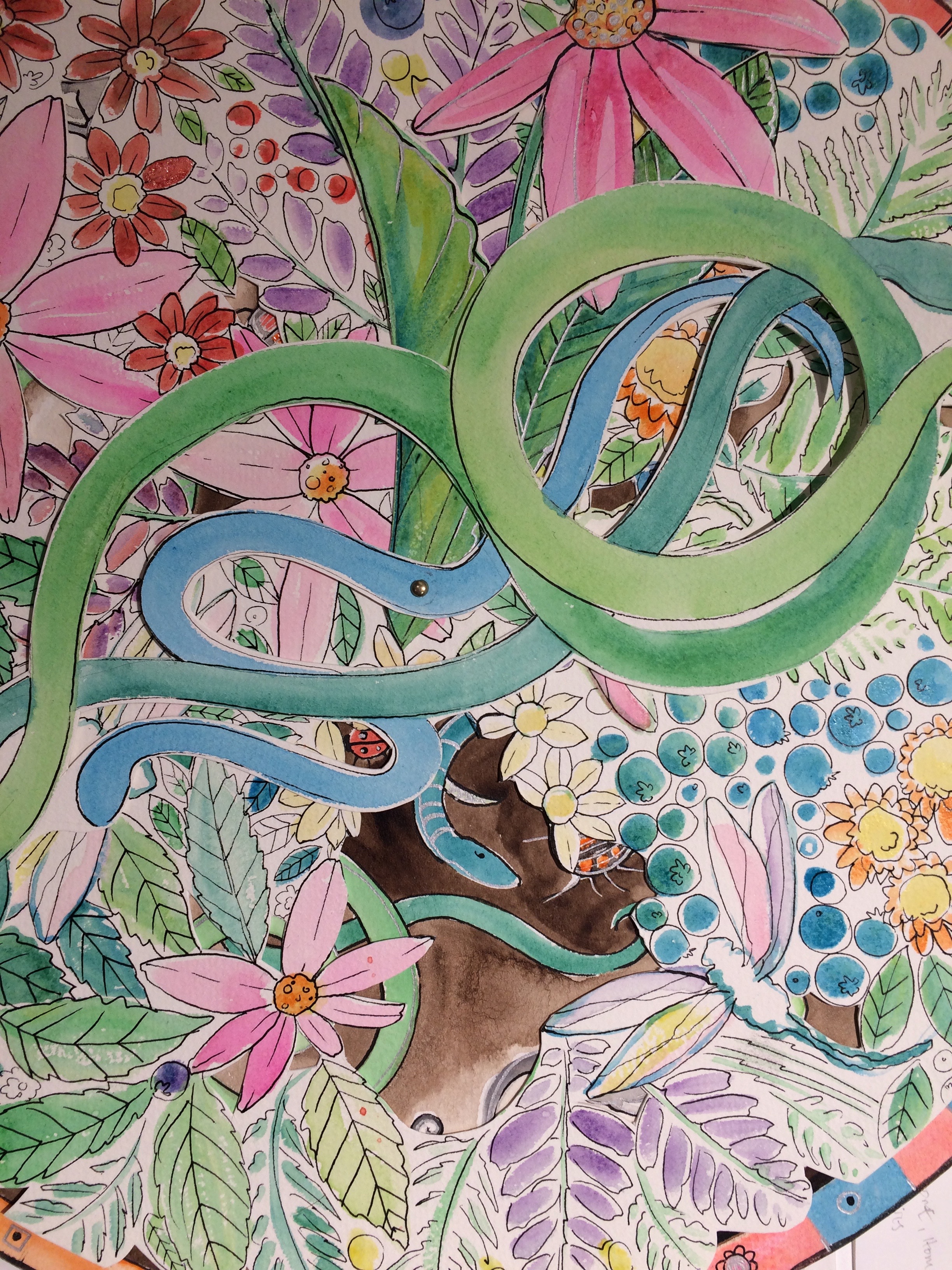 That was fun! And making them somehow freed up my subconscious brain to think other things. Barbara Euland, who wrote If You Want To Write, said how valuable staring out the window and puttering and idle wandering is for the artist. I felt a little bad while I was there about making information-less information wheels, and paper whales, and fiddling around on the beach, but I have come back from the summer break feeling deeply rested and ready to attack the stack of Important Things. And–I have better ideas about how to go about it all.
So, Happy September everyone! I hope you had some puttery time this summer, too.