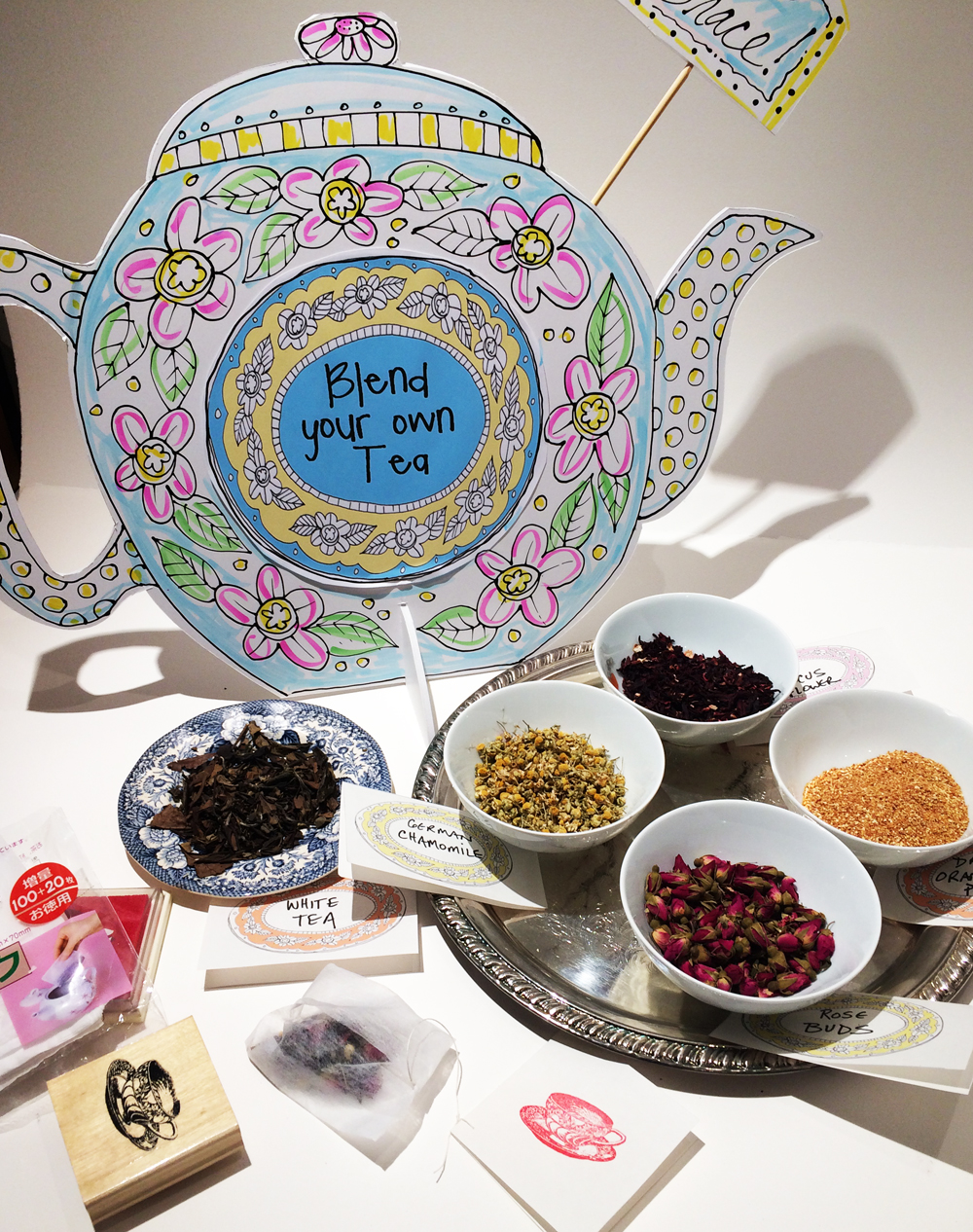 Blend Your Own Tea
On Sue's suggestion, we had a Blend Your Own Tea area, where Gracie, assisted by her chum Ada, helped people blend their own tea ingredients into tea sachets to take home to brew. Tea blending usually starts with a base tea, such as a loose black or green tea, or rooibos. We had black and white tea as potential bases, as well as hibiscus, peppermint, chamomile, citrus peel, and tiny dried rose buds to blend in to make a new tea flavor.
Each ingredient was marked with a tag. I didn't have a way for kids to TRY the teas they made right away–they had to take their tea sachets home to try their combination. But that would have been fun–it just didn't occur to me before, and I would have had to have more helpers to help with kids-plus-boiling-water! I attached tea bags to tags with a (clean) darning needle and food-safe string so that tea designers could also design a tag and write what they put in their blend (you can see the tea sachet with string and tag in the first picture). Some tea designers chose to not have a tag, and put their filled tea bags into an envelope on which they wrote the ingredients they had included.
You can have a tea party for eighty or eight, to celebrate a publication day, a birthday, a bridal or baby shower, as a treat for weary and beloved teachers. Stay tuned for the next post, How to Host a Tea Party for Eight!