I am proud to once again have a whole new batch of stencils out from @StencilGirlProducts! There are six in this bunch of woodland, marsh and botanical inspired designs: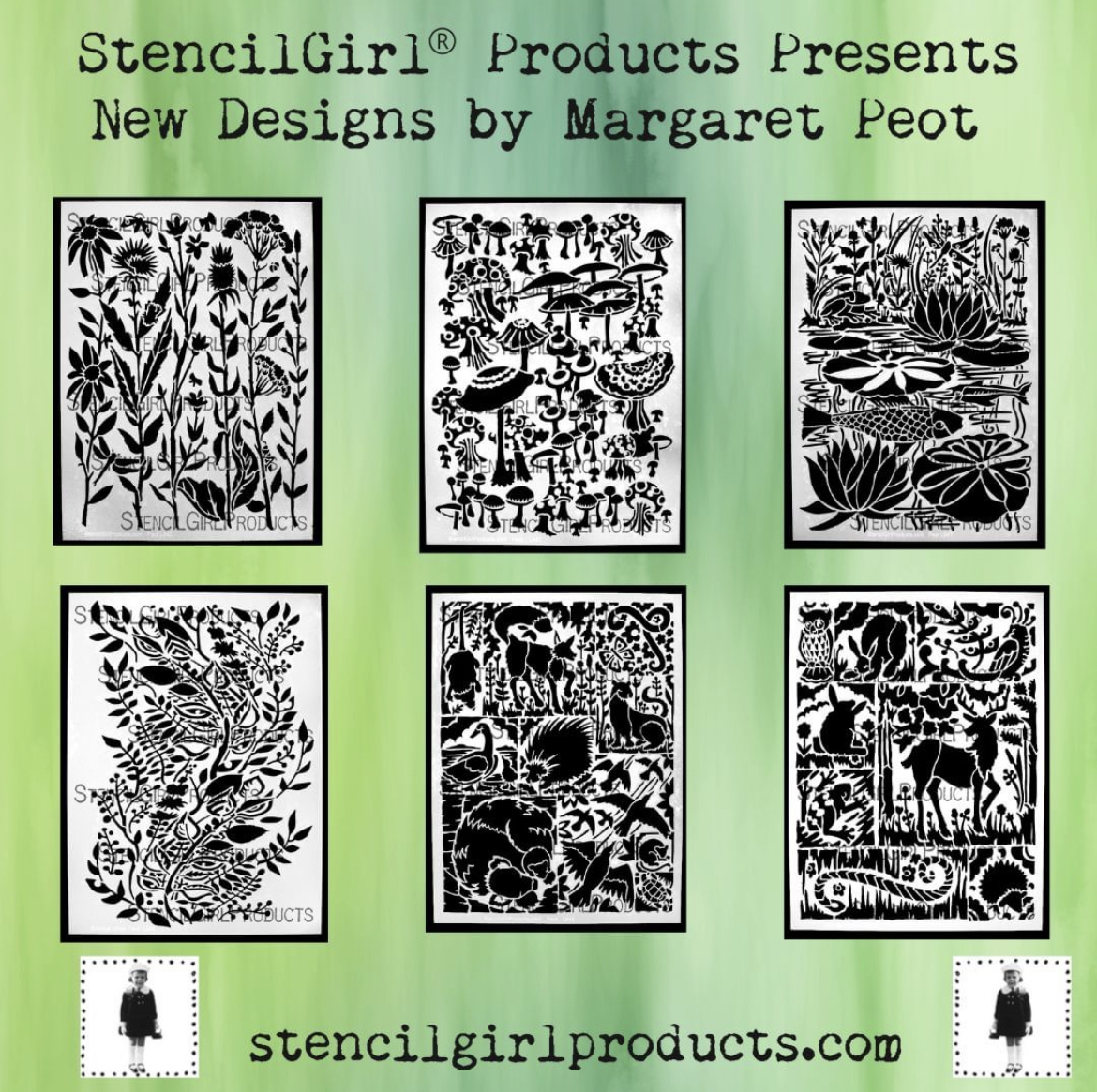 Here's a video (thanks, Daniel Levy!) where I demo Sinuous Vines (L944) in a larger landscape format Moleskine watercolor journal:
This stencil and more are available from StencilGirl.