They're HERE! My author copies of MUSEUM VISIT: A Color, Punch Out and Play Set have arrived! Super excited!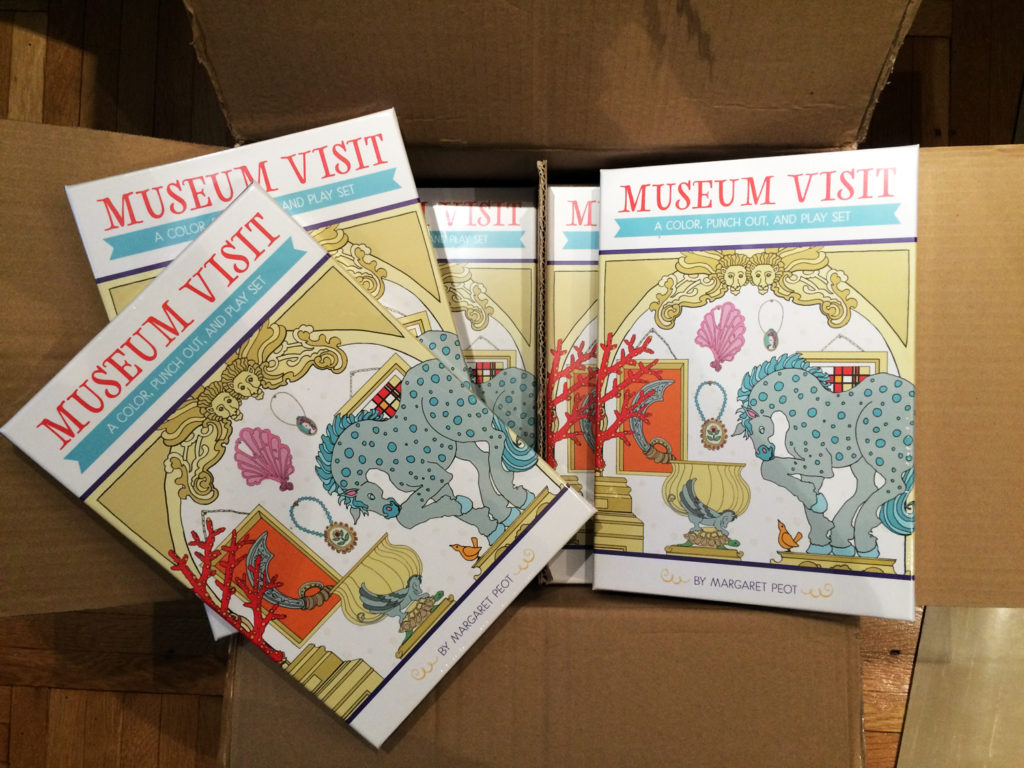 Museum Visit is another high quality product from Pomegranate Publishing like Tea Party: A Color Punch Out and Play Set. Their production standards are extremely exacting, which means they really made me look good–the product design is so lovely (Thanks Pomegranate Designer Carey Hall!), the paper quality and printing are beautiful. SO–I have been playing with it!
The boxed set features:
-a folding play "stage set" with three 16 x 12 inch gallery scenes to color
-eight cardstock pages of colorable collectibles, armor, statues, jewels, paintings, natural history objects and more
-a four page booklet with illustrated instructions, with info about "wonder rooms," the history of museums, and thoughts about curating your own exhibition.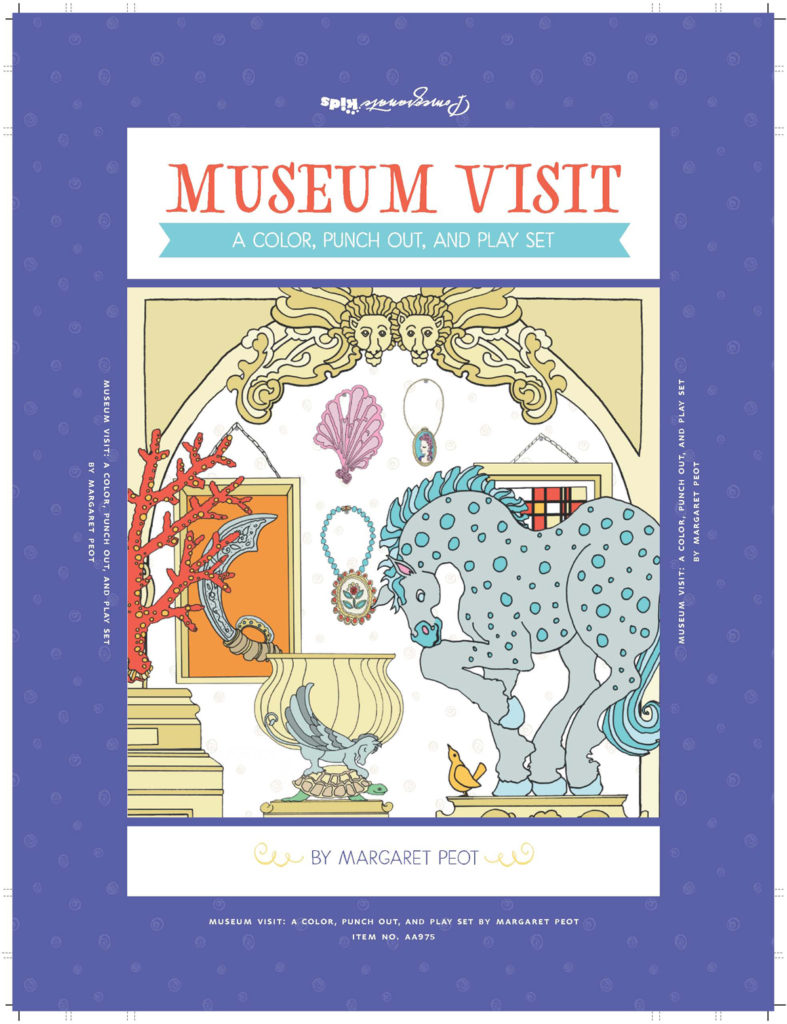 Museum Visit is available at Pomegranate Publishing: http://www.pomegranate.com/aa975.html
To kick off 2017 Pomegranate has offered me a special artist promo code to share with friends and fans. Enter PEOT15 at checkout and get 15% savings on the products I have created with Pomegranate. This is a standing offer and does not expire, it just requires a minimum purchase of $10.95.