The day has finally arrived! And my new stencils are available from StencilGirl Products:
http://www.stencilgirlproducts/stencils-margaret-peot-s/2039.htm
Ten beautifully cut 9 x 12 mylar stencils: Woodcut Blossoms, Impressionist Water Lilies and Brush Textures, Scarab Beetles, Looping, Leafy Vines, Dragonflies, and three with Bunnies, Blooms and Birds: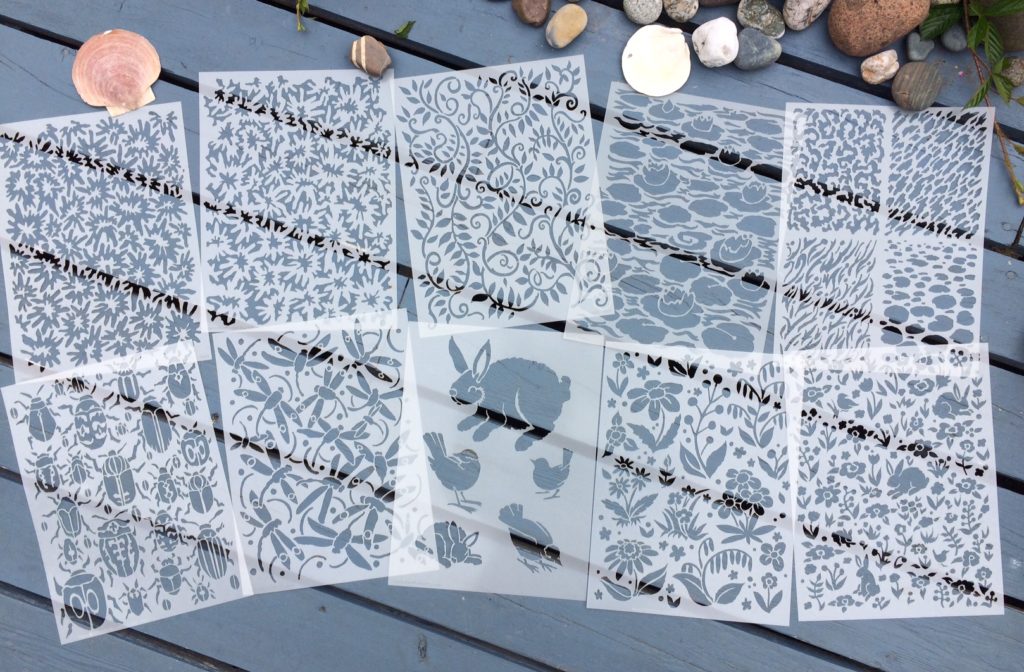 Part 1: Journaling with Bunnies, Blooms and Birds at the beach: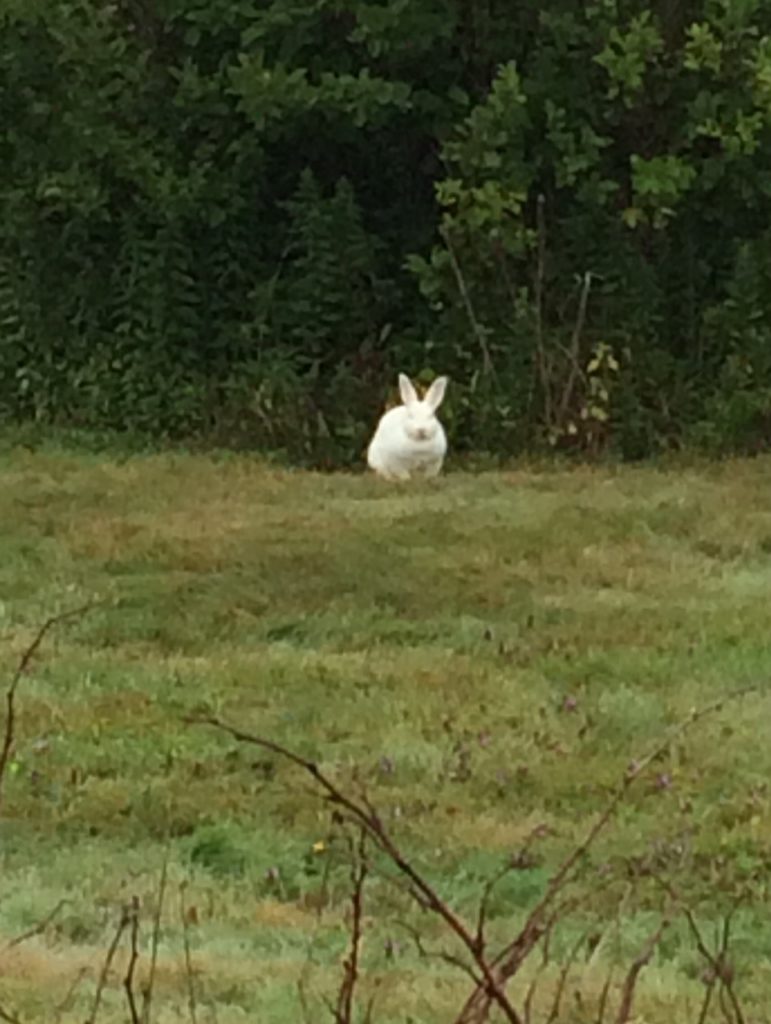 Here's the weird thing. The day after I completed this journal page, I saw this white rabbit on a woods walk with my son–almost as if I had conjured him!
Coming soon–more beach journal pages…
Thanks, StencilGirl, for the wonderful stencils!!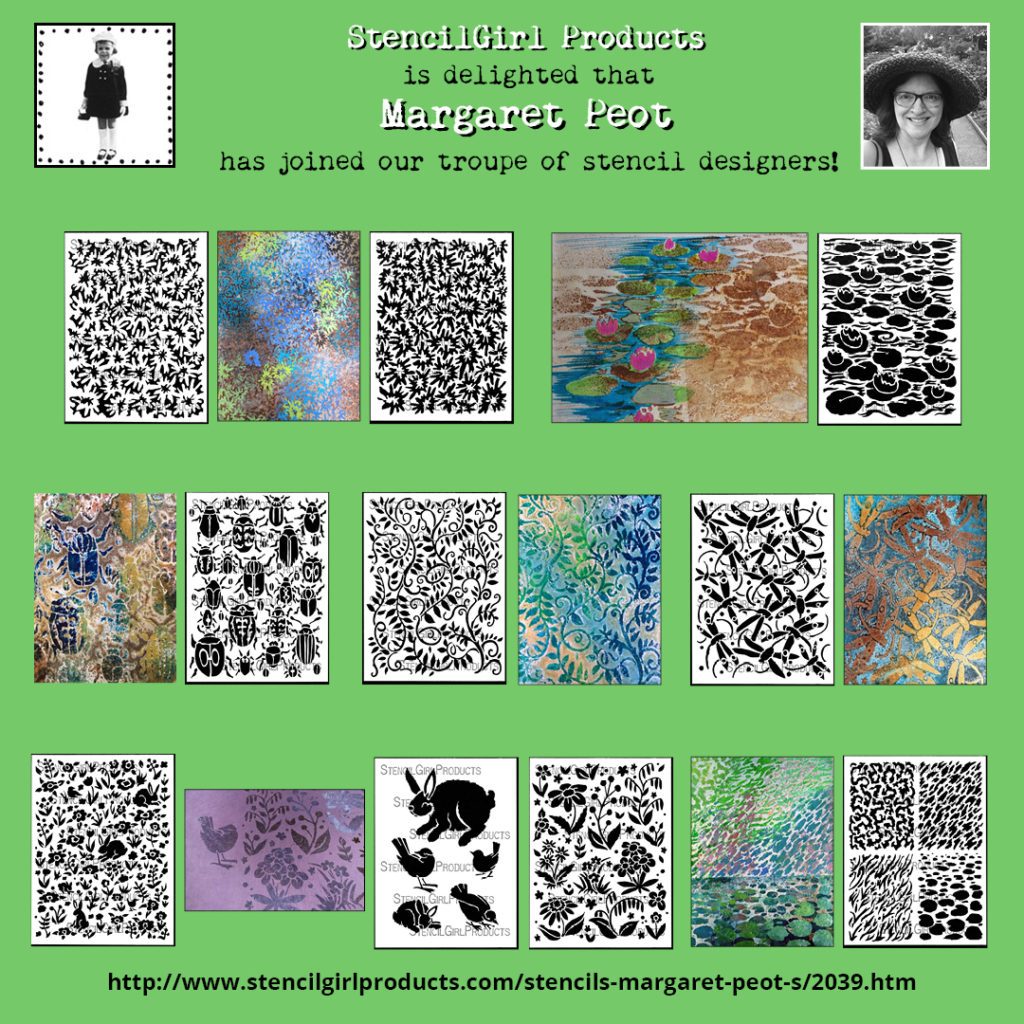 http://www.stencilgirlproducts/stencils-margaret-peot-s/2039.htm