The Creative Center at University Settlement hosts a conference on Creative Aging every year for artists who work or want to work with our honored elders, as well as administrators, artistic directors, and programming directors of various institutions. To read more about that, click here: http://www.thecreativecenter.org/tcc/training_institute/training_institute/  We had originally been scheduled to be live at University Settlement on Eldridge Street in March, but then–you know what happened. So we rescheduled for November, and Creative Aging 2020 was actually awesome.Thank you to my wonderful pal Robin Glazer for inviting me again and Sophia Heinecke for organizing and facilitating everything so effortlessly-seeming.
Conference attendees participated remotely from all over the world. They were generous, thoughtful, fun, deep thinking. I always learn so much from these sessions, but somehow the intimacy of this setting (I didn't know Zoom could be intimate) made the experience even sweeter.
I took these screen shots of some of the inkblots made by participants. Aren't they wonderful? I wish I had taken a picture of all of them, but they flipped by too fast, and I confess I was just looking and admiring:
I was so inspired by all that we did and talked about that instead of cleaning up my post-zoom-class-messy studio, I made inkblots. Round ones. LOTS of them! More about that in the next post.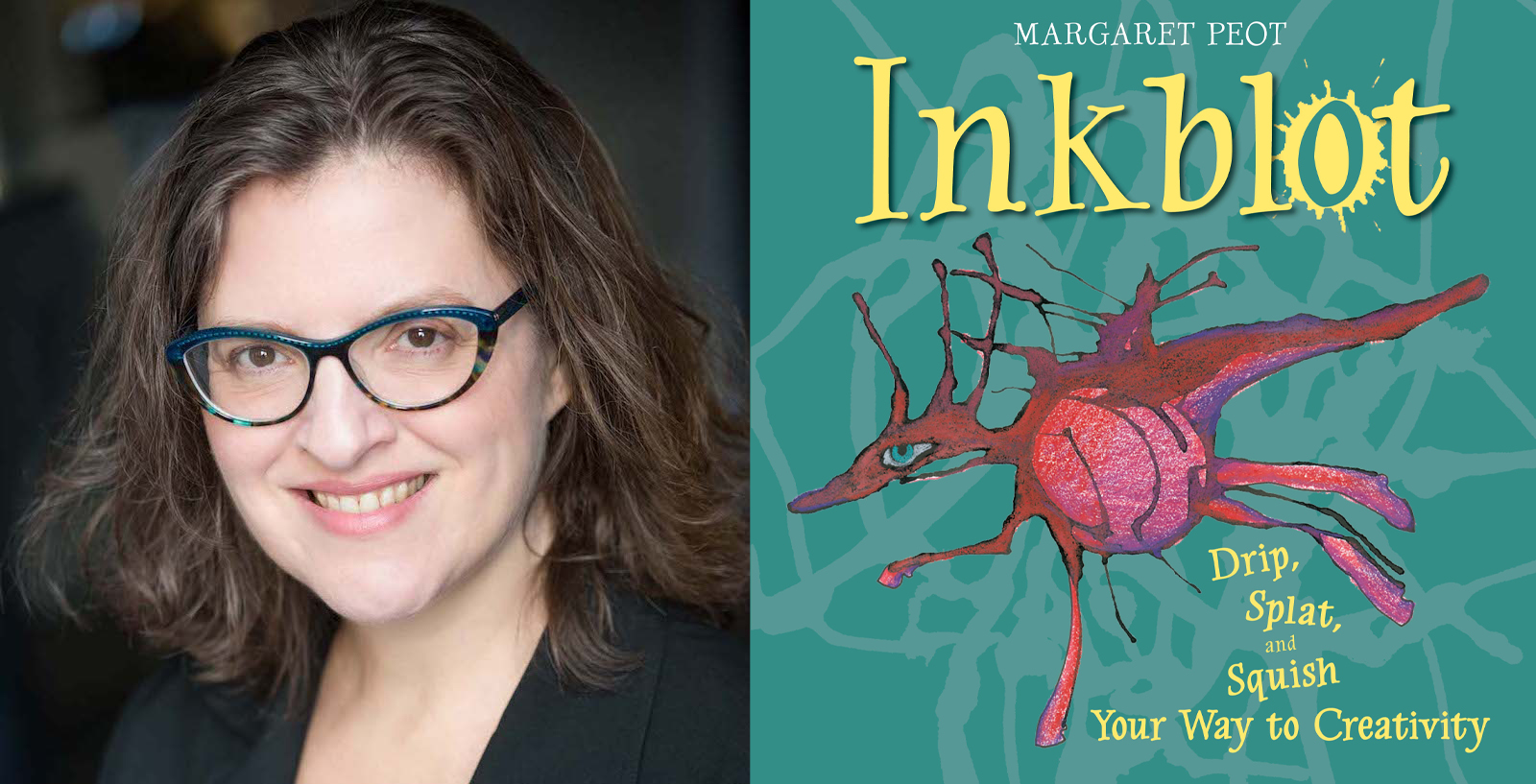 INKBLOT: Drip, Splat and Squish Your Way to Creativity can be purchased at Amazon, Barnes and Noble and Independent Bookstores.