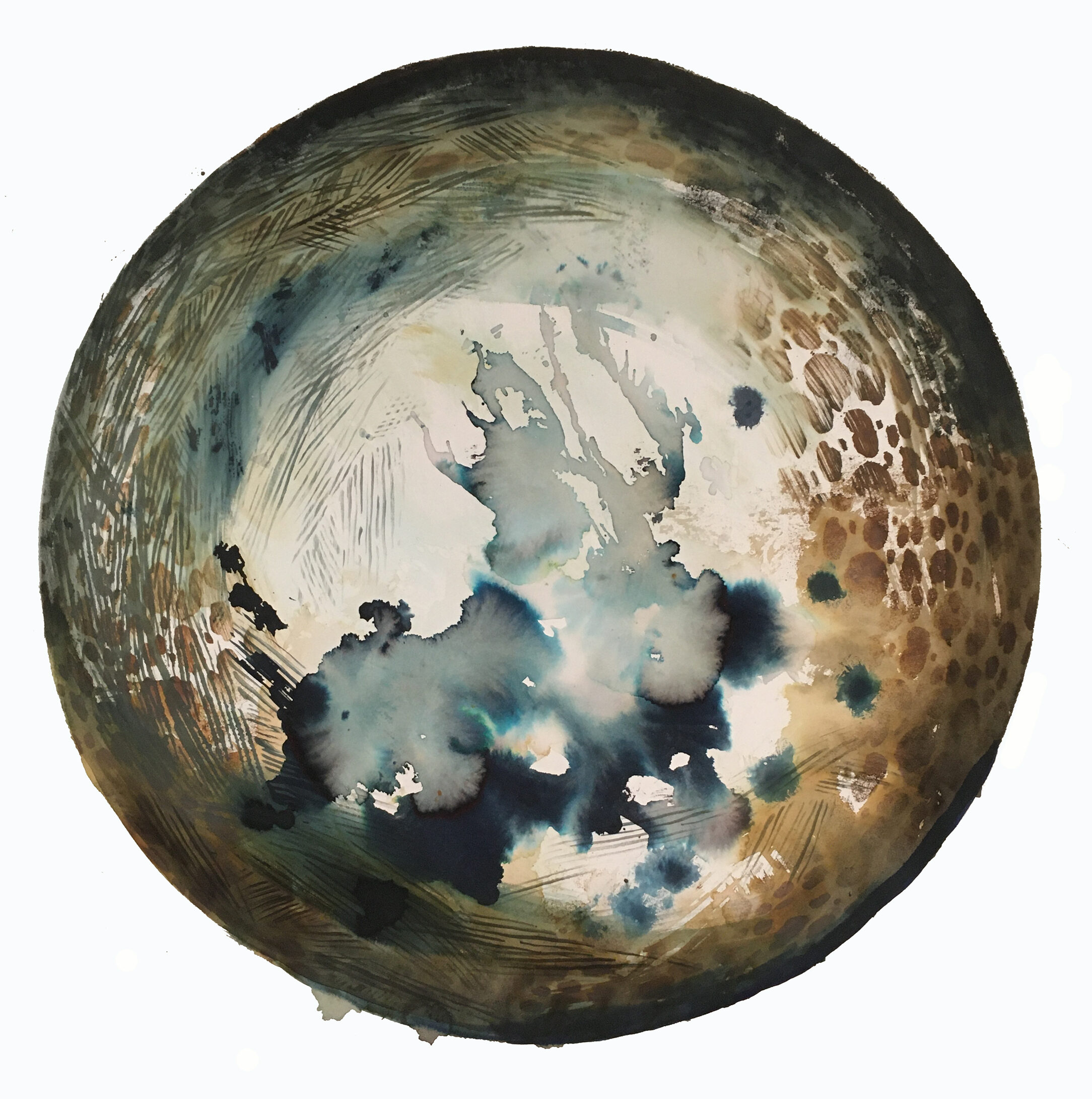 I spent last week at Chimera House as the first guest at this new artist retreat. Chimera House is a huge, multi-roomed and extravagantly porched circa 1890's house in Jeffersonville, NY, in the Catskills. Before it became a retreat, the house  belonged to Lee Nagrin, a noted Off Broadway performance artist, playwright, painter and director, who died in 2007. For more about her life and work, visit her website, here, and the NY Times obituary here. Composer Daniel Levy and I shared the house for this retreat. It stands to reason that we would have had a productive time working in her space, as Ms. Nagrin was a fantastically productive creator.
I set up on the immense back porch to work in the cool spring sunshine, to make some ink and watercolor planets. It was luxurious to have the space to stretch out, to lay things out to look at, to splatter and splash, to work large: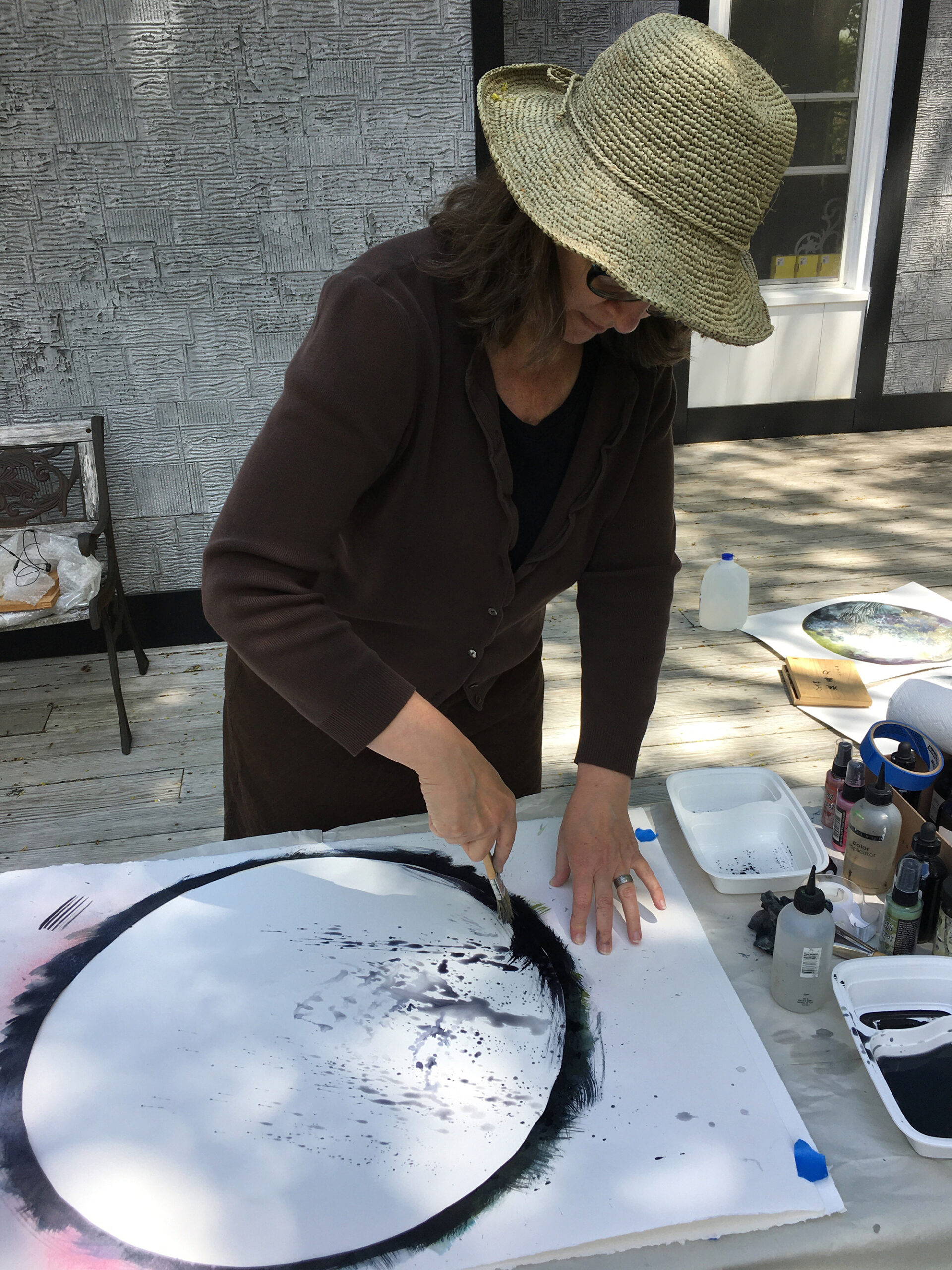 :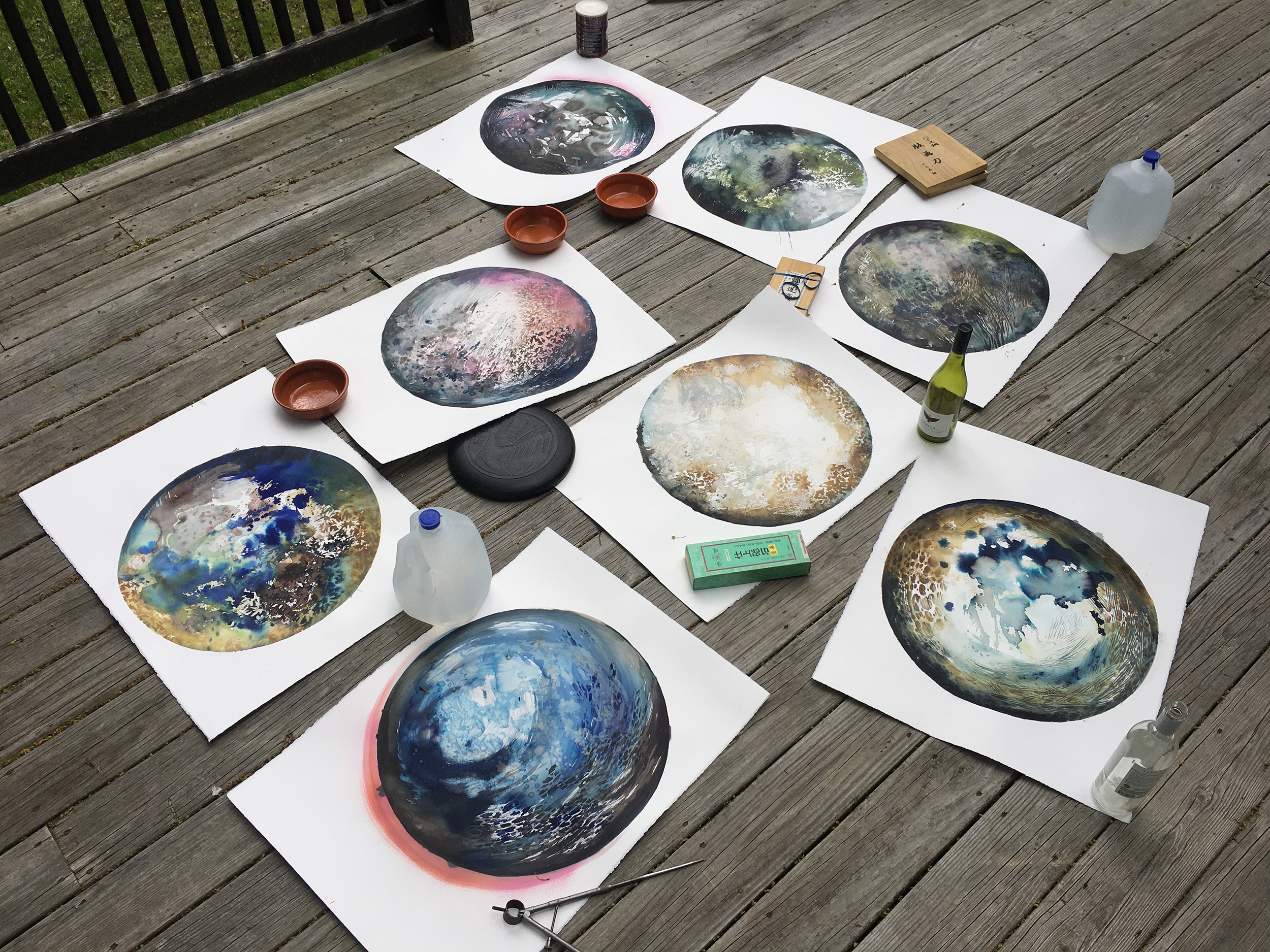 Composer Daniel Levy worked in the gracious front parlor at the grand piano: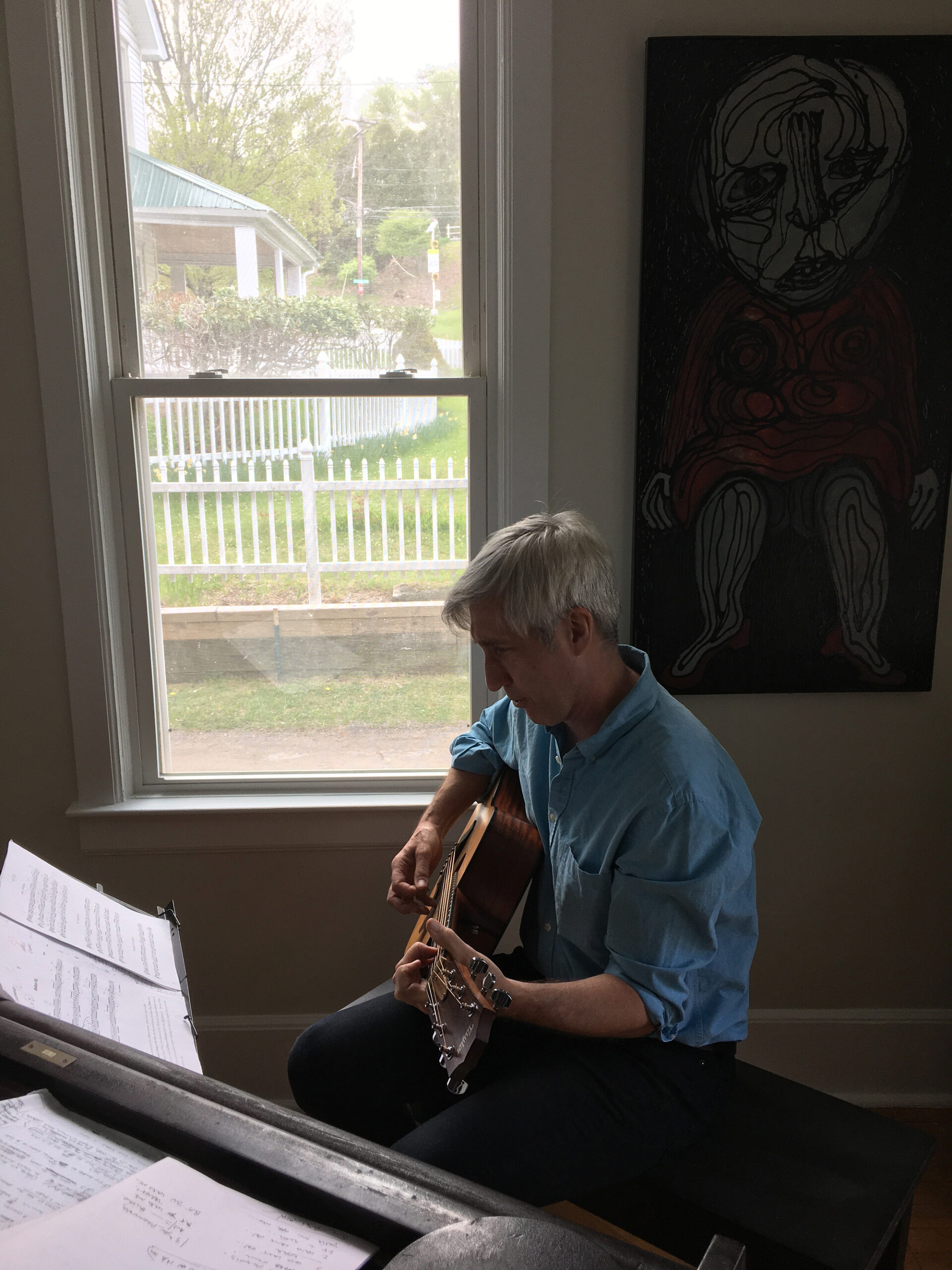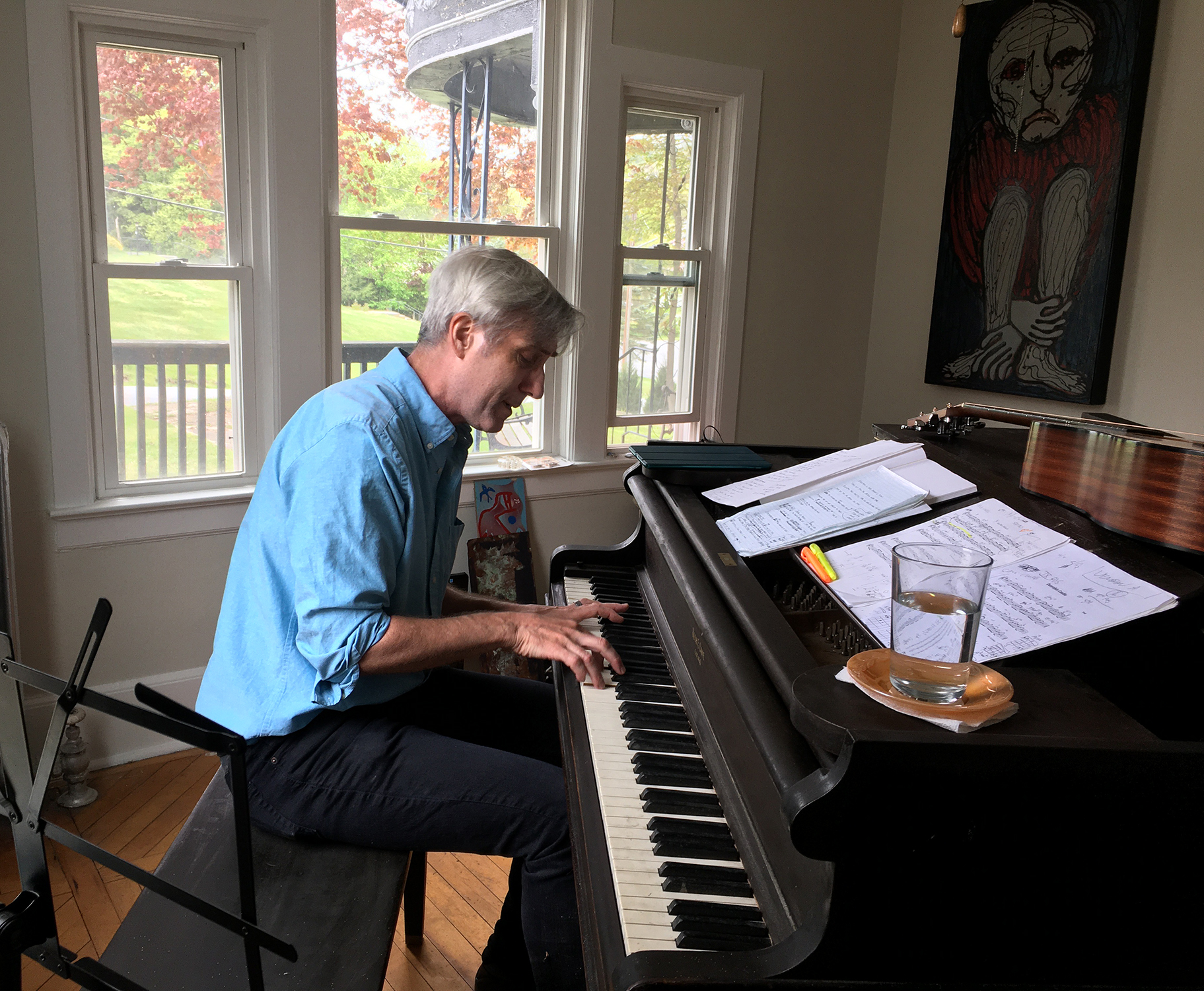 Not all artists are starving, though! Daniel made a fantastic lunch one day in the large kitchen, with chicken and potatoes from the grocery store that is in walking distance from Chimera House.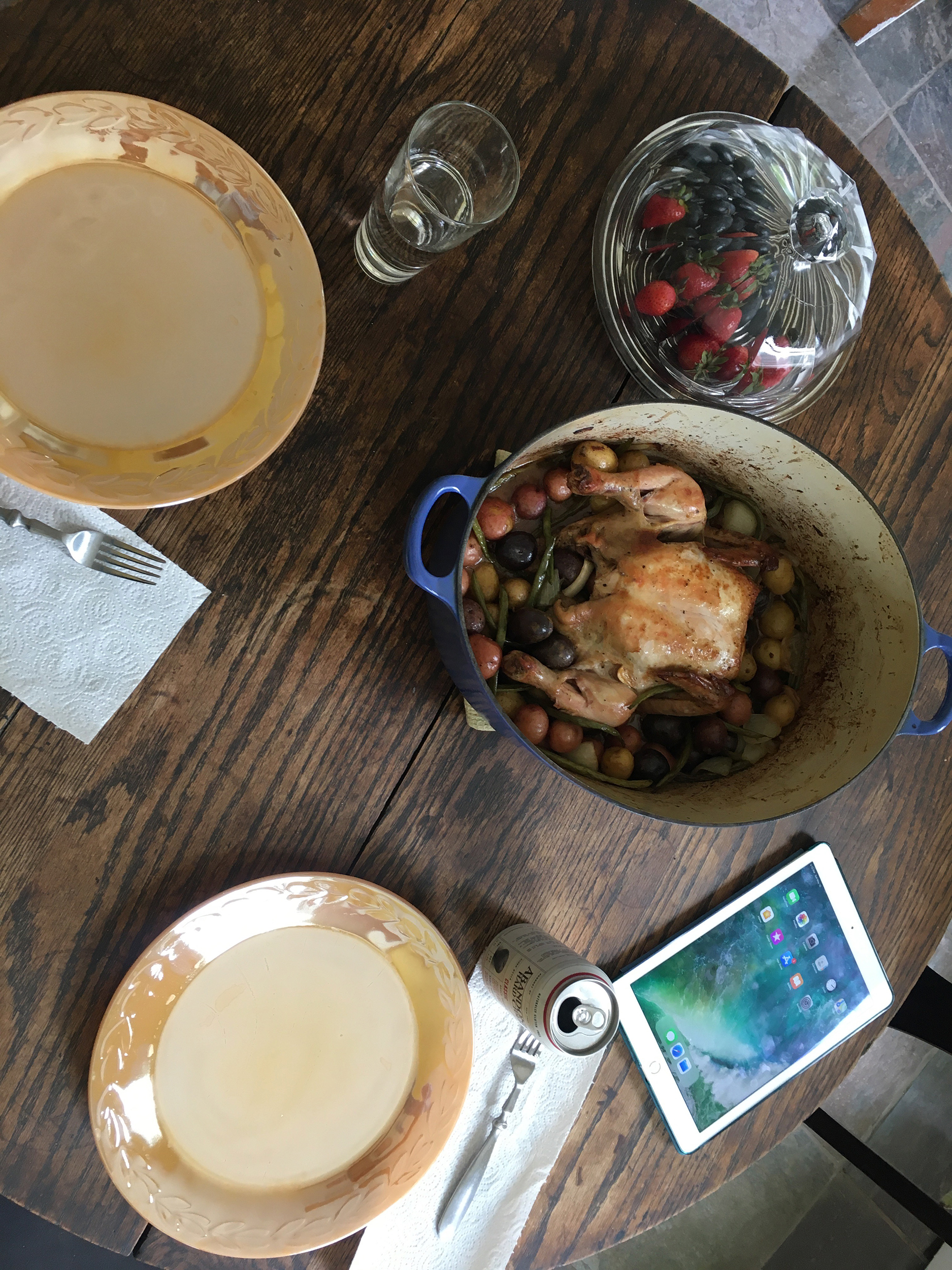 I used the kitchen table on a cooler day to work on woodcut carving: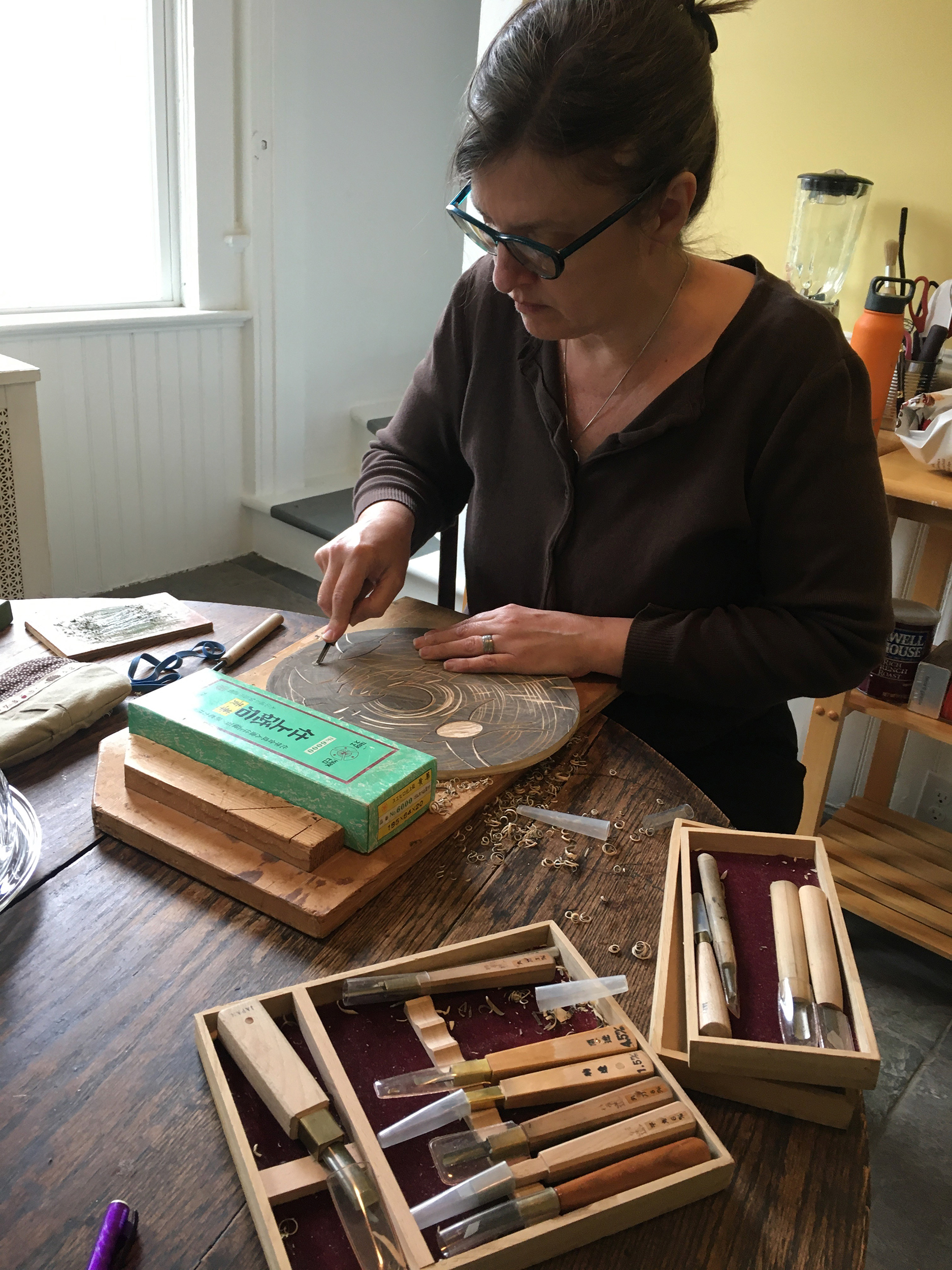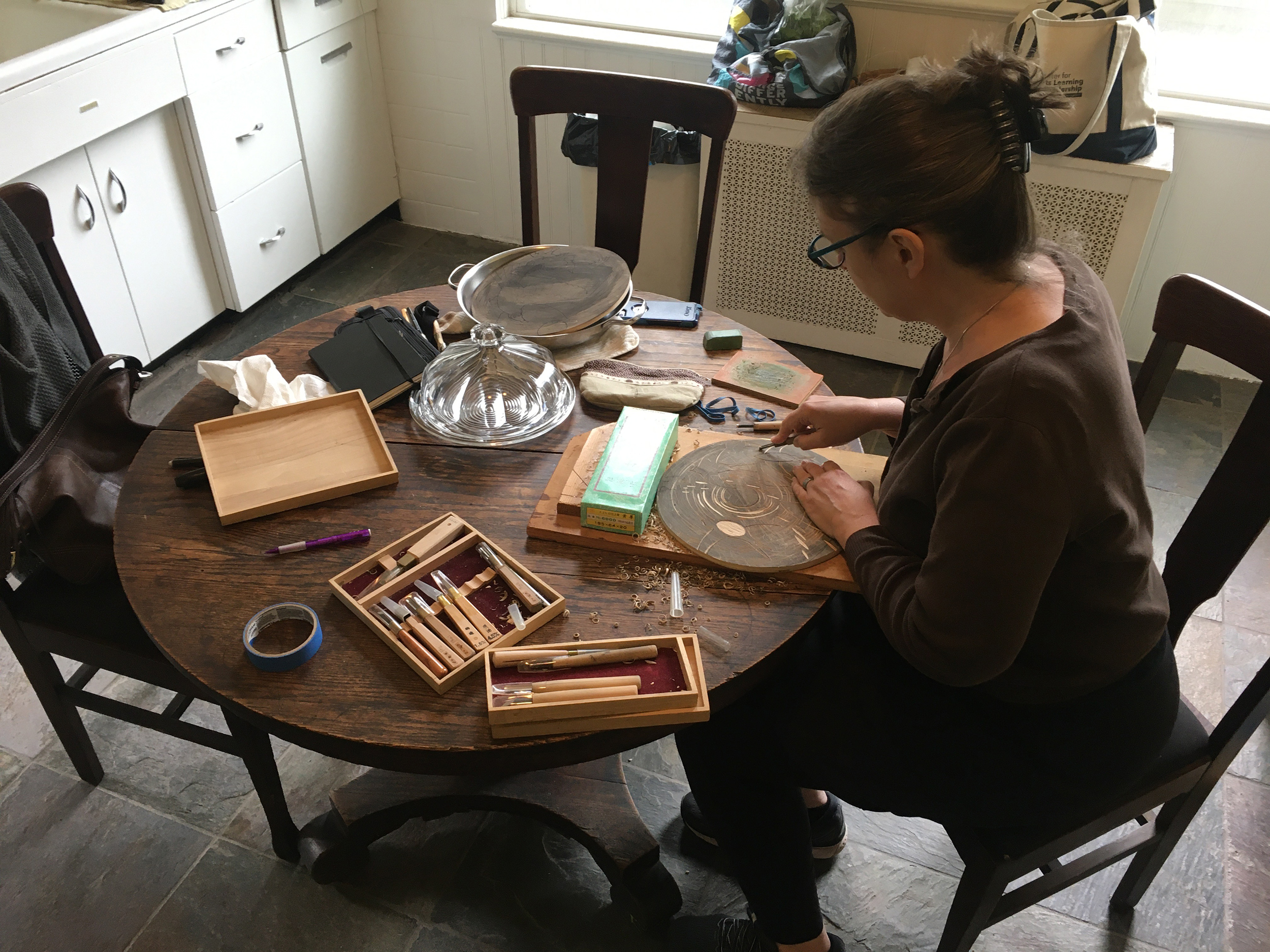 It was a very mentally refreshing work time. There were vultures and crows in abundance, a pregnant deer with her young one from last season, bright stars in the night sky and a sliver of a new moon. Thanks very much to Sally Ann Parsons, the director of Chimera House for allowing me to have this space and time to do my work.