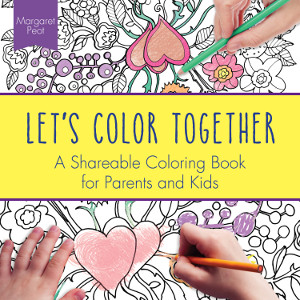 Two Books! One Drawing! One Winner!
Enter a giveaway drawing to win a copy each of my two new books, LET'S COLOR TOGETHER: A SHAREABLE COLORING BOOK FOR PARENTS AND KIDS, a coloring book from Sourcebooks featuring complex and more open versions of the same image on each spread, to suit every coloring ability, and CROW MADE A FRIEND, an early reader picture book from the award winning I Like to Read series from Holiday House.
Here's how to enter:
In the comments below, type a coloring memory from past or present. It can be a positive or a negative memory. For example, you could say "I loved coloring on the front porch with my grandmother when I was a kid" or "Coloring on the giant coloring mural at the Book Expo was amazing," or "Coloring with friends at my best friend's bridal shower coloring party was awesome until I knocked over the red wine…" Okay? Everyone who enters a comment will be entered in a drawing to win both books! There will be ONE lucky winner!
The drawing will be on SATURDAY, JUNE 4TH, so enter your comments to win by midnight, Friday, June 3rd.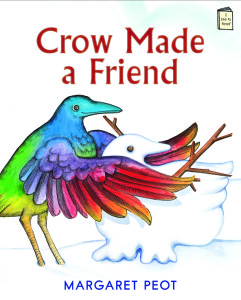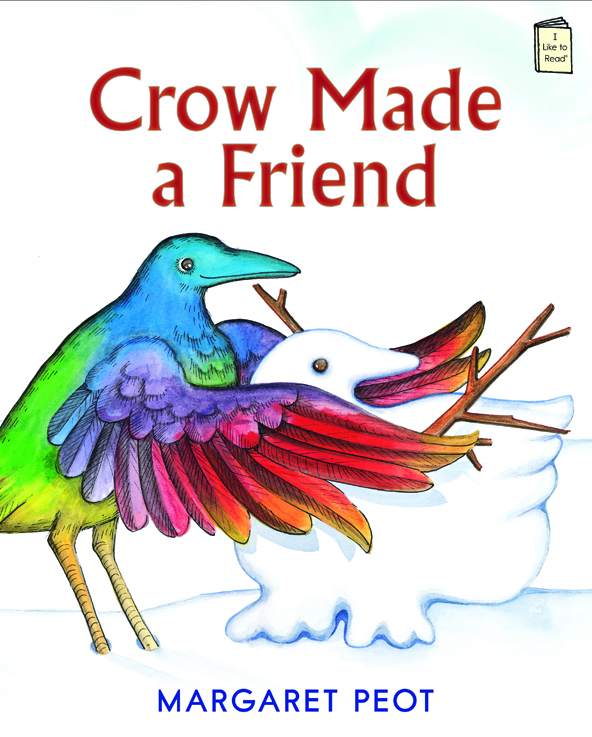 I'll start by telling you a bad memory and a good memory (though I won't enter to win my own books!):
The bad: In second grade, my classmates and I were coloring a paper mural to hang in the hallway of our school about our field trip to Carriage Hill Farm. We drew the whole mural in pencil and the teacher inked it with black lines for us to color in. I was assigned coloring the grass. I colored the grass like it grows, especially at a farm–shaggy, and up and down–and my classmates were horrified. Didn't I know that grass grows sideways, neatly, in long horizontal lines???
The good: I loved coloring with my mother when I was a kid. She picked out coloring books that featured girls wearing various outfits, and those were my favorites–deciding what clothing color combinations would look best. My favorite coloring book was about a girl getting ready for a trip, and all the different outfits she packed.
YOU don't have to tell BOTH a good and a bad memory to be entered, and you don't have to tell a long story. It can be three words. Or twenty! Or more!