Sunday was the Coloring Party to celebrate the pub date of Let's Color Together: A Shareable Coloring Book for Parents and Kids. We had such a great time! I put pages from the book out to color, and in addition to that, we had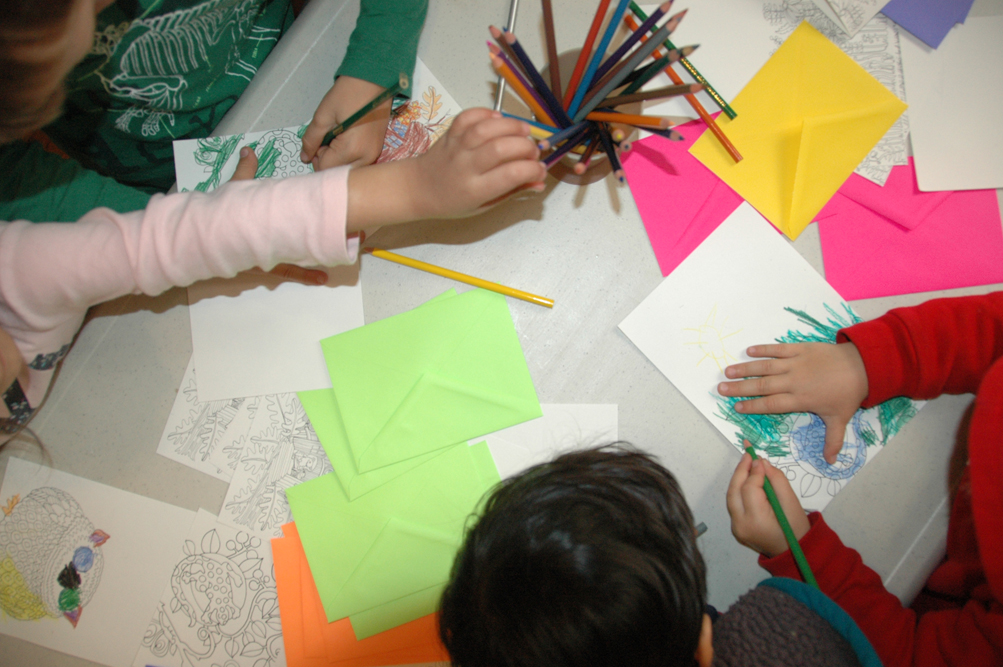 bookmarks to color, greeting cards with beautiful envelopes to color and send to loved ones,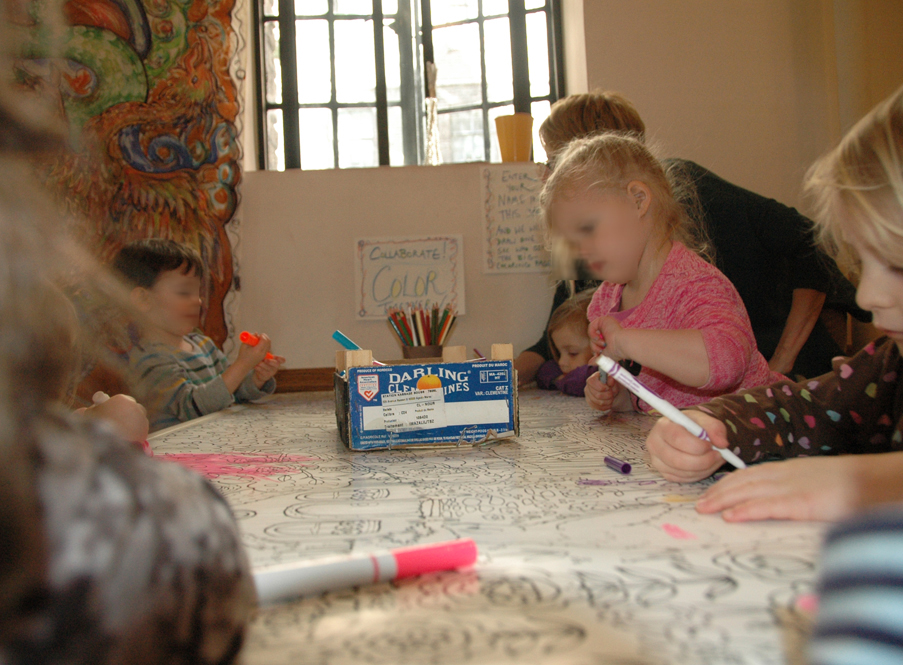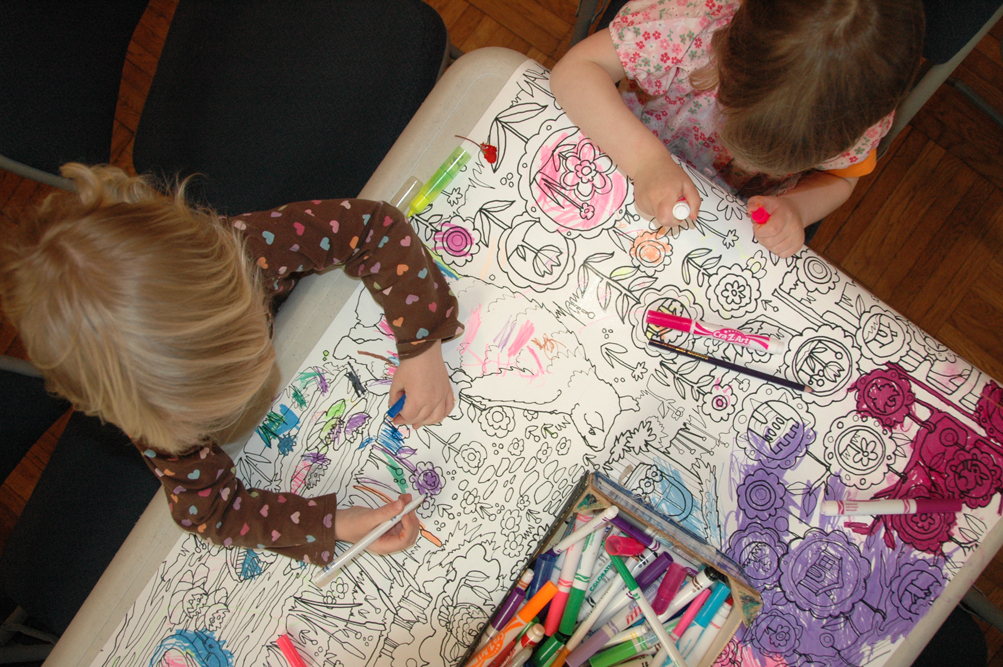 a collaborative coloring station, and, usefully for me, a place where people could tell me their ideas for my next coloring book with Sourcebooks: LET'S COLOR TOGETHER: Little Houses. After parents and kids thought of little house ideas–pictures of little houses for fairies and gnomes and hobbits and birds and ladybugs–I spent some time sketching their suggestions for everyone on a document camera, projected on a screen: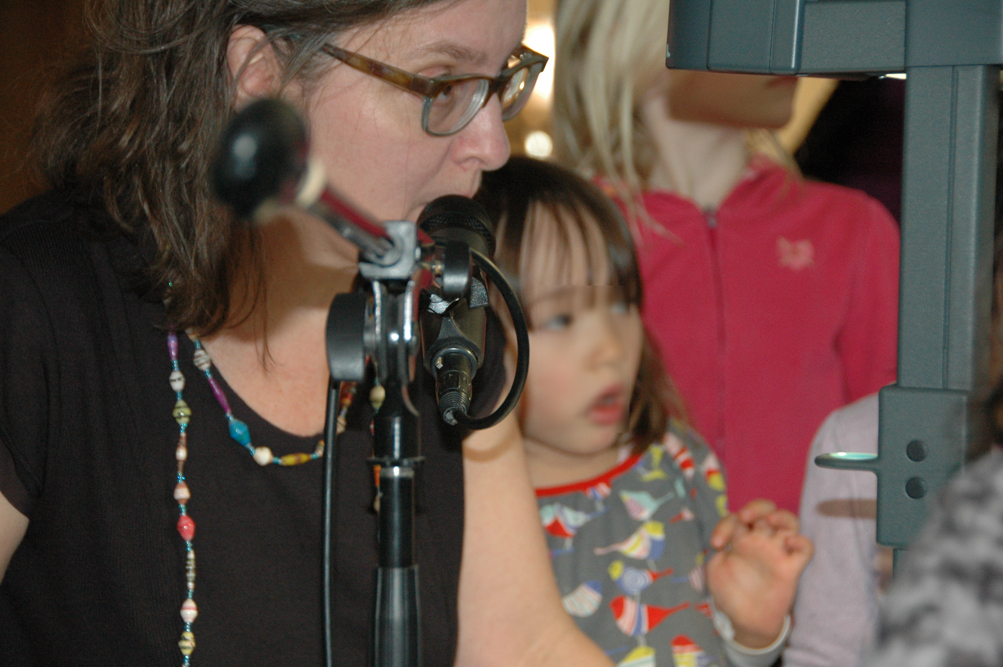 Sue Seitner and Beverly Miller made some wonderful things to eat, as usual, and, with Kristen Witty, and my husband and son, Daniel and Sam, helped plan, set up, clean up and were generally as spectacularly helpful and supportive as they always are.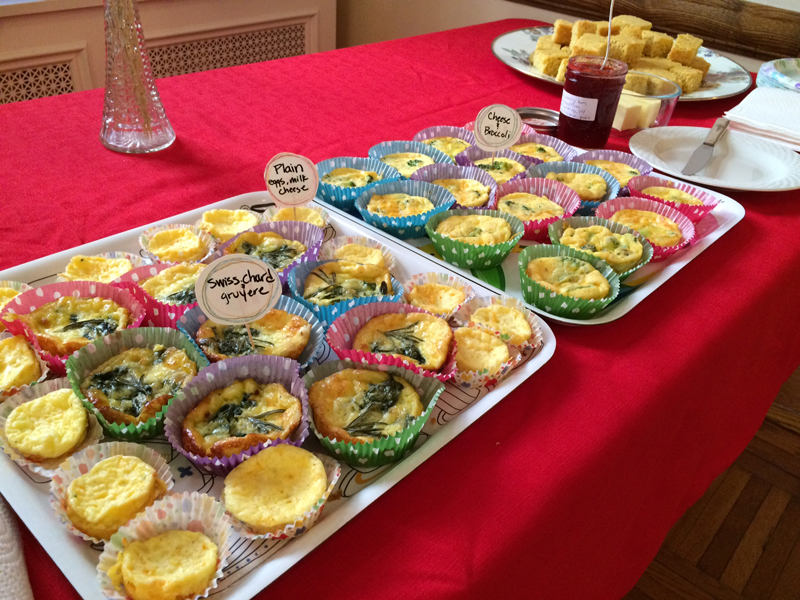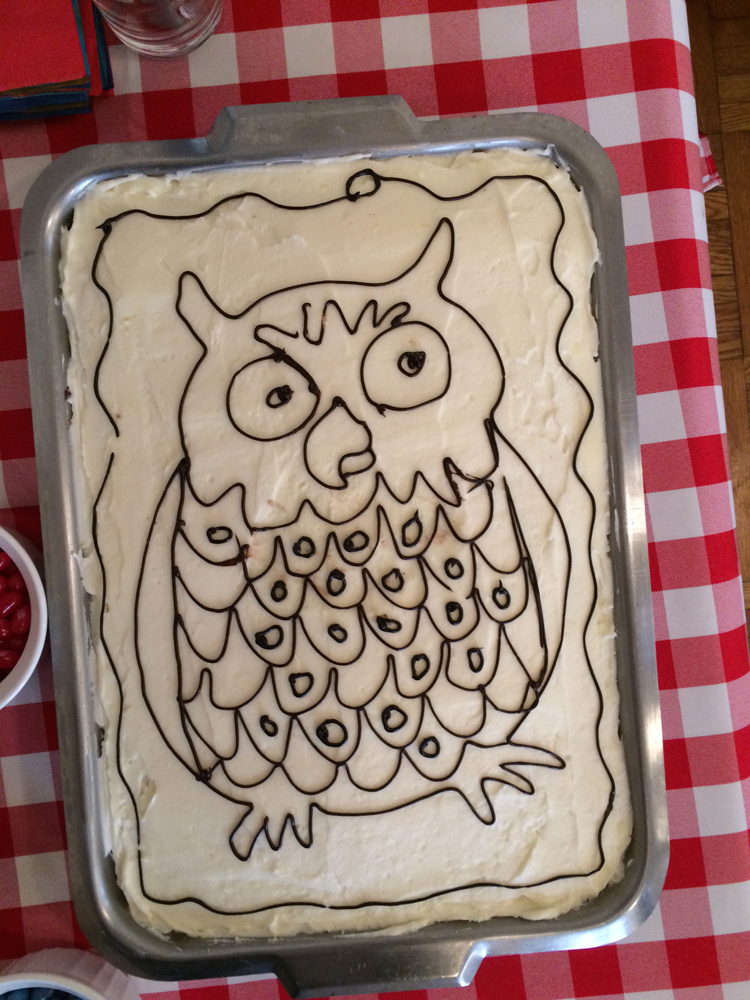 I made coloring book cakes for the event, and may I just say how incredibly difficult I found drawing with a pastry bag? Yikes. I am even more in awe of people who do this well. Madness to think I could do this the day of my event without ever practicing! I think that's called "hubris." See the sort of brownish place in the middle of this owl? That's where the pastry bag exploded, leaving about a half a cup of icing in a blob in the middle of the cake an hour before the party.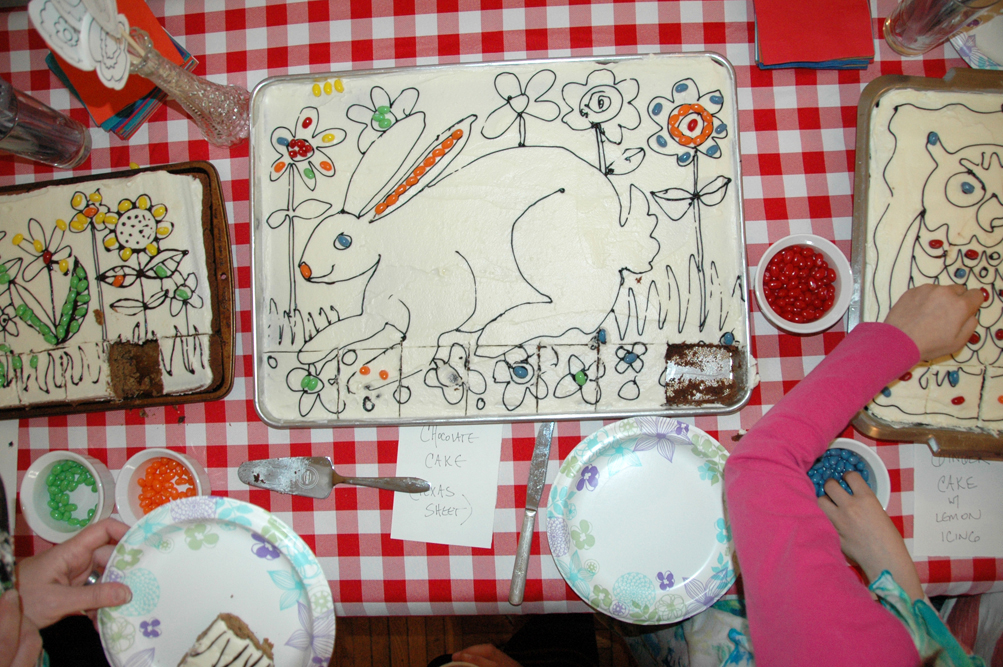 But they were fun, and tasted good, and this funny unexpected thing happened: kids began to decorate the cakes with jelly beans that I had set out. My son said it looked like that's what I had intended all along–but I didn't–I swear!
It was a beautiful day–thanks to everyone who came and colored and laughed, ate cake, said lovely things, and helped celebrate the publication of my new book that I am so excited about. You are the best!