ENTER TO WIN A DRAWING of a copy of TEA PARTY: A COLOR, PUNCH OUT AND PLAY SET in time for holiday fun!
Want to win? Here's how:
Just Leave a comment below to be entered to win a drawing for a play set! That's it!
The drawing will be held on December 14, 2016, and one winner will be chosen by a computerized random number generator.
With Tea Party: A Color Punch Out and Play Set, you can create your own tea parties by coloring four fancy teapots with matching teacups, napkins, utensils, and an array of tempting tea treats including scones, cucumber sandwiches and fairy cakes). Set up your tea party in front of one of the three color-able tea settings: Afternoon Tea, English Manor House Tea, and Tea with Furry Friends, and invite your friends to play along!
This boxed set features: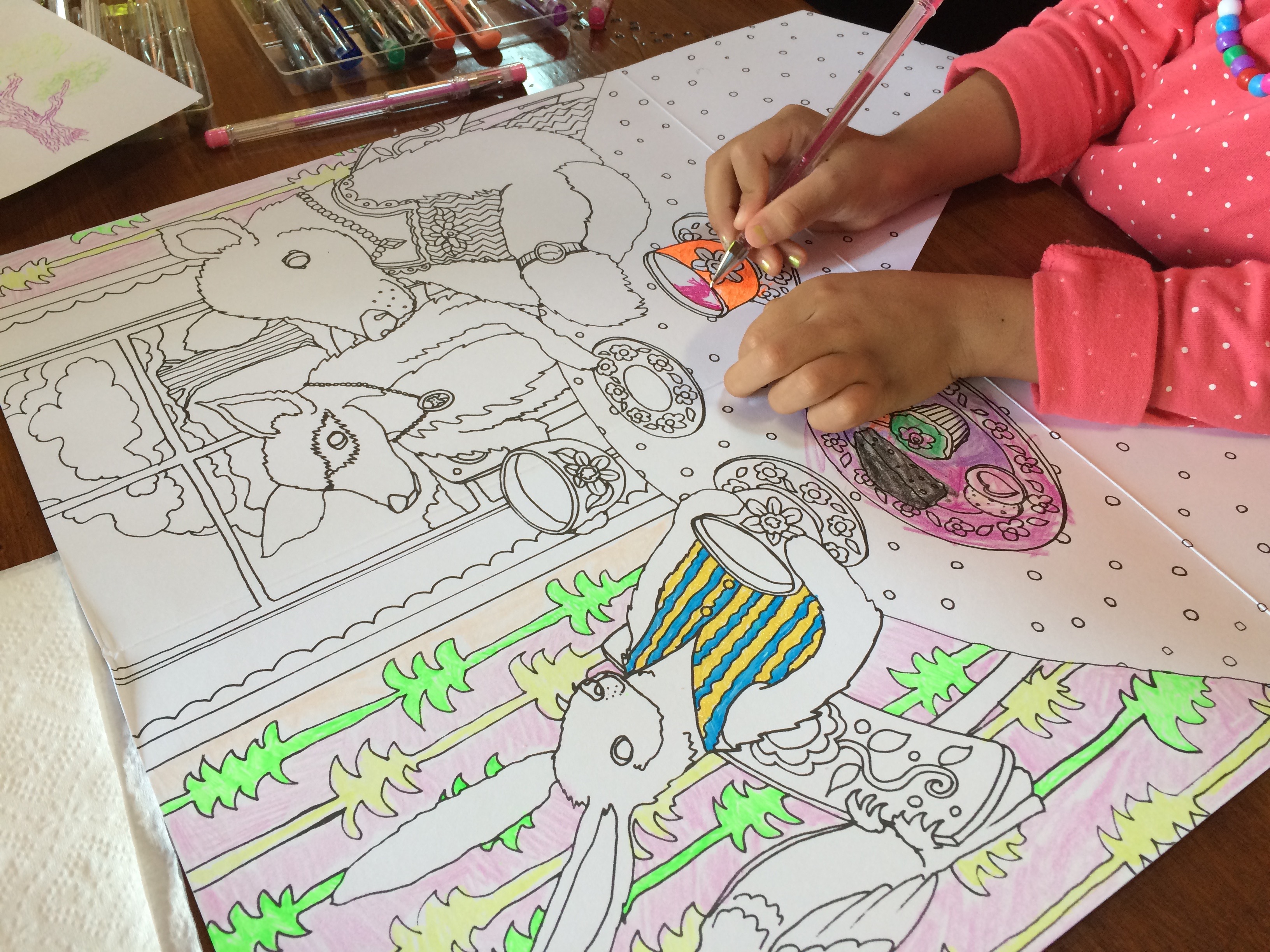 -A folding play "stage set" with three 6 x 12 inch tea party scenes to color
-8 cardstock pages of colorable teapots with stands, cups with stands, saucers, lace napkins, a sugar bowl and creamer with stands, a serving plate, utensils and delectable tea fare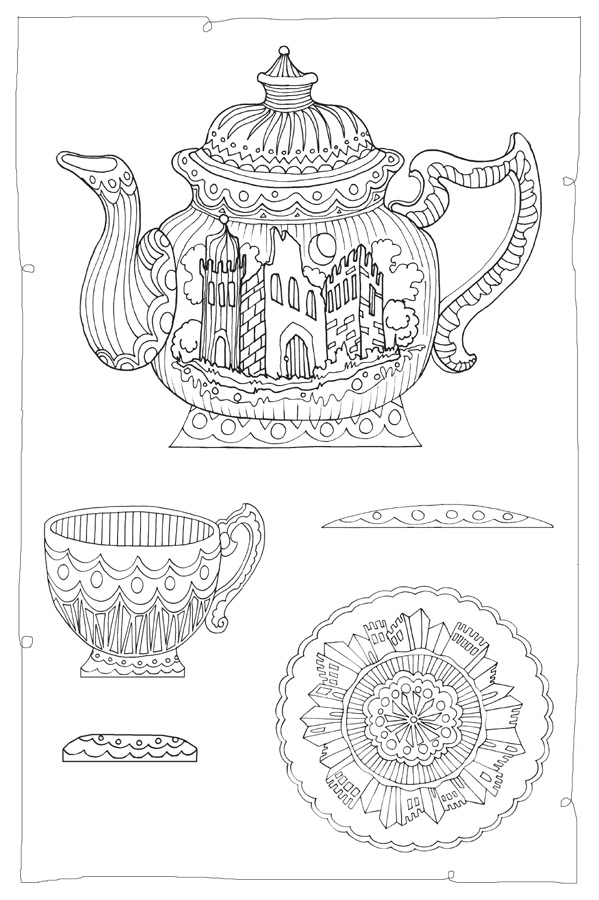 -4-page booklet with illustrated instructions. The booklet includes some fun history of tea, a bit about manners, and information on various tea meals and tea foods, as well as a simple scone recipe!
Available at to buy from (click these live links) Barnes and Noble, Powell's Books, Pomegranate, and various museum stores and tea shops.