I am so thrilled with how these four new stencils from StencilGirl Products turned out, and because of that, I am offering a GIVEAWAY! Just leave a comment below or on the Facebook or Instagram posts about the giveaway by Thursday, April 22, 2021, and be entered in a drawing to win! Only one winner, and US entries only, please (and sorry about that to my friends in other countries!).
The winner will receive ALL FOUR of my new 9 x 12 stencils! For more details about the stencils themselves, and to see all the wonderful stencils there (not only mine!), go to StencilGirl Products.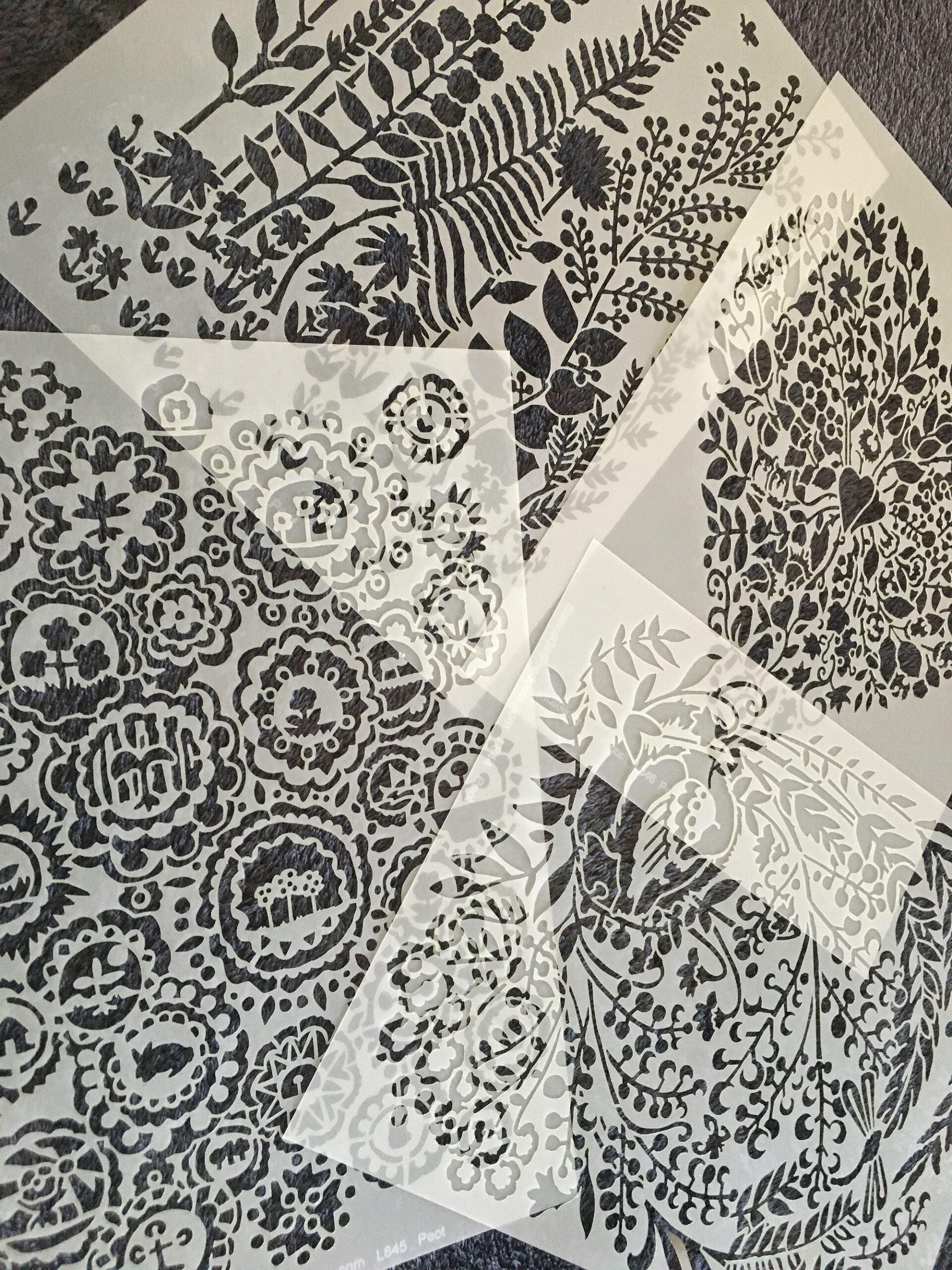 So many fun things to make and do with these four new stencils from @StencilGirl Products! Check out their blog to get some ideas.