On Site Workshops and Classes
An avid believer that art making can be for everyone, I present art workshops (Inkblots, Invisible Ink, Stencils, other) with cancer survivors, elders, children, parent and teen groups, writers, nurses and caregivers, at The Creative Center at University Settlement's Creative Aging conferences, and their Artist-in-Residence Training program, with EngAGE Utah, at Gilda's Club, The Huntsman Cancer Institute, Operation Exodus in NYC, at Westbeth, and at Miami University's Scripps center with Dr. Like Lokon, and Opening Minds Through Art.
The Inkblot workshops I teach are great community builders, break-the-ice activities for groups of adults or children, or creativity enhancing workshops for visual artists and writers. If you are interested in my coming to your venue to do a workshop, please contact me at margaretannpeot@verizon.net.






I also do readings and art-making workshops with kids in schools with LiteracyINC, at PS 187 and other public schools in Inwood and Washington Heights, at Operation Exodus, with WordUp bookstore, and at other public and private events:
CREATIVE AGING TRAINING Friday November 13, 2020 at 7:00 I will be doing a ZOOM Inkblot Workshop with the Creative Center at University Settlement's Creative Aging Training. (You must be registered for the training to participate)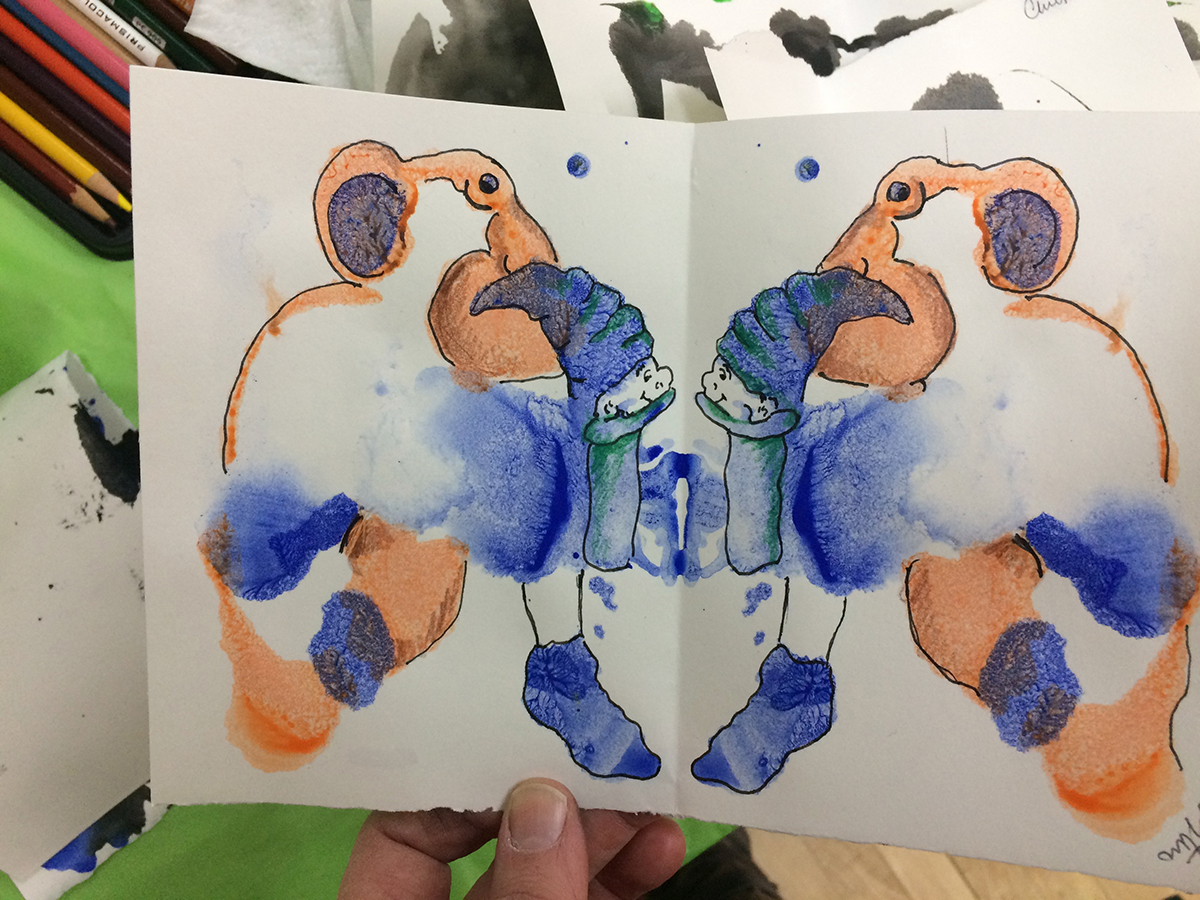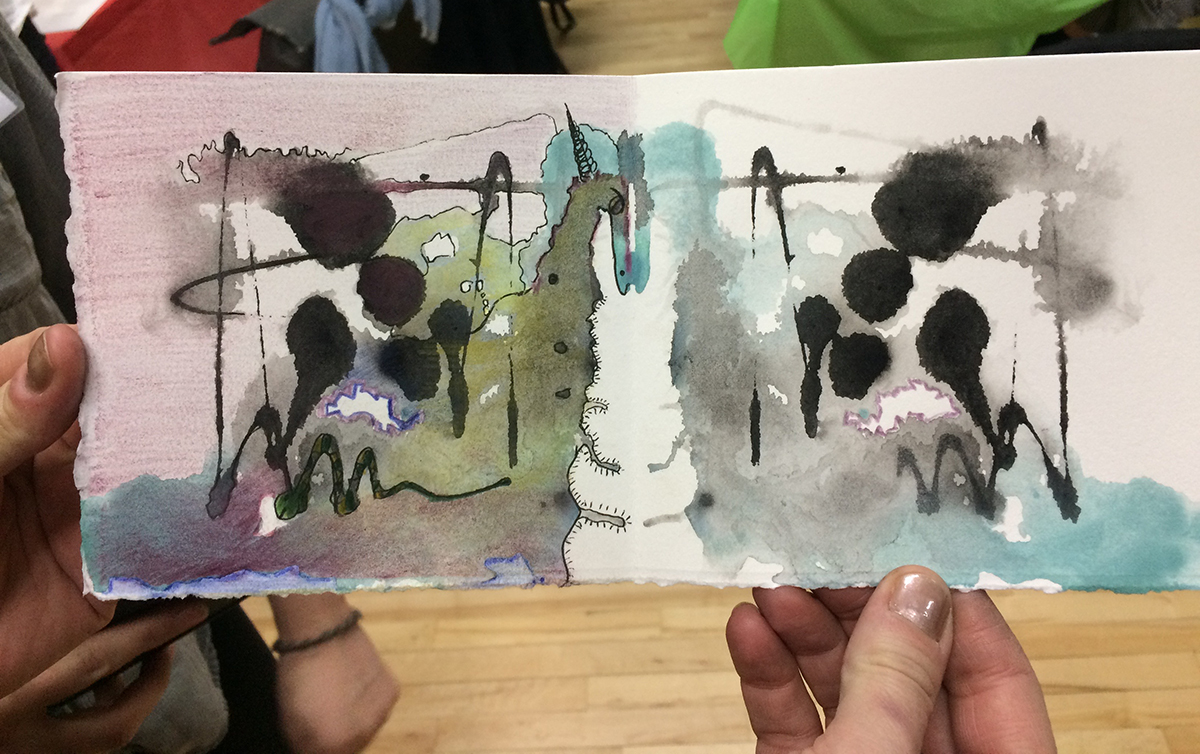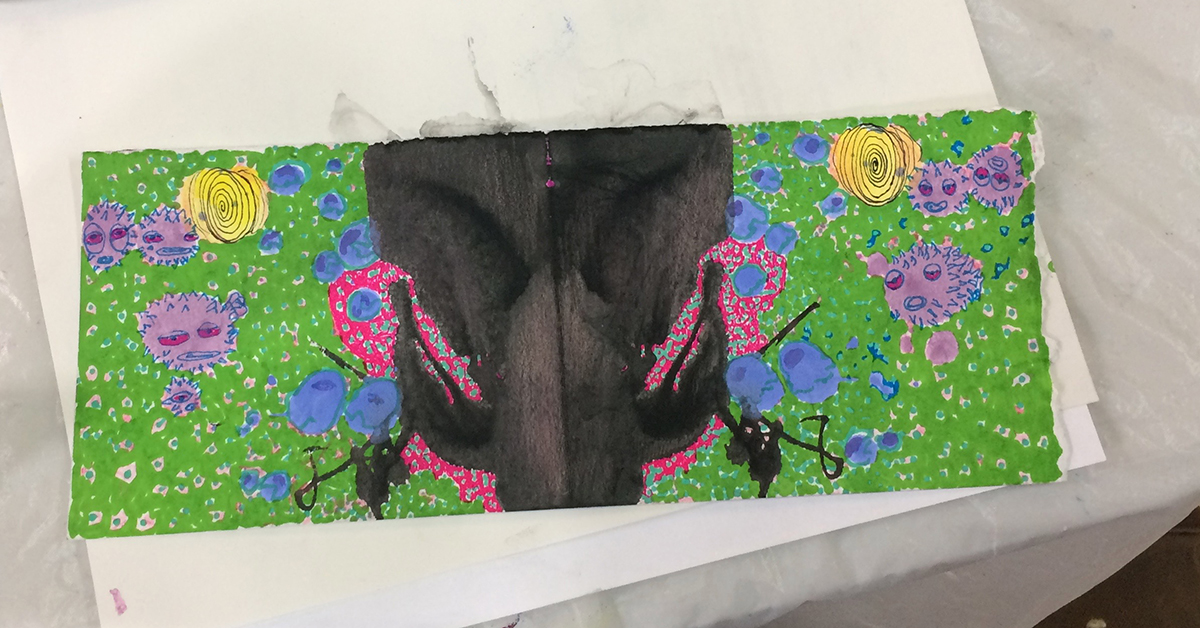 Tuesday, March 27, 2018 INKBLOT: Drip, Splat and Squish Your Way to Creativity Margaret will be making inkblots with Robin Glazer and the participants of the 2018 Creative Aging Training conference at the Creative Center at University Settlement. Must be a Creative Training conference participant to participate in this workshop.
Tuesday, November 7, 2017, 6-8 Creative Journaling with Margaret Peot Its been a difficult year! Explore your thoughts feelings and responses on the page. Learn to use stencils and other materials to express yourself in this relaxing workshop. Bring your sketchbook or art journal, or plan on making a one of a kind artwork. Art materials, including stencils, paint and antique papers for collaging, will be provided. $50 For more information and to register, click, https://hudsoncoop.com/classes-events/: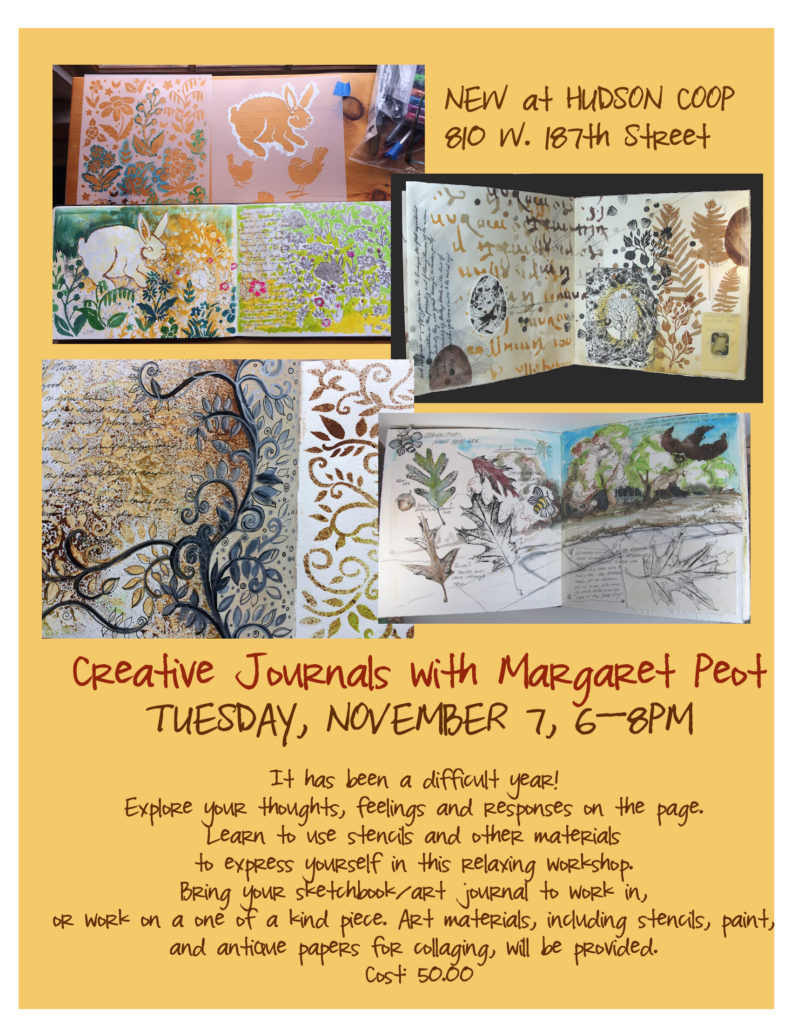 Wednesday, December 8, 2017, 6-8 Handmade Holiday Gifts with Margaret!  Get your holiday gift making game on at Hudson Coop. We will use stencils and other materials to create hand painted tea towels and tote bags that you can give this holiday season. Price TBA For more information and to register, click, https://hudsoncoop.com/classes-events/: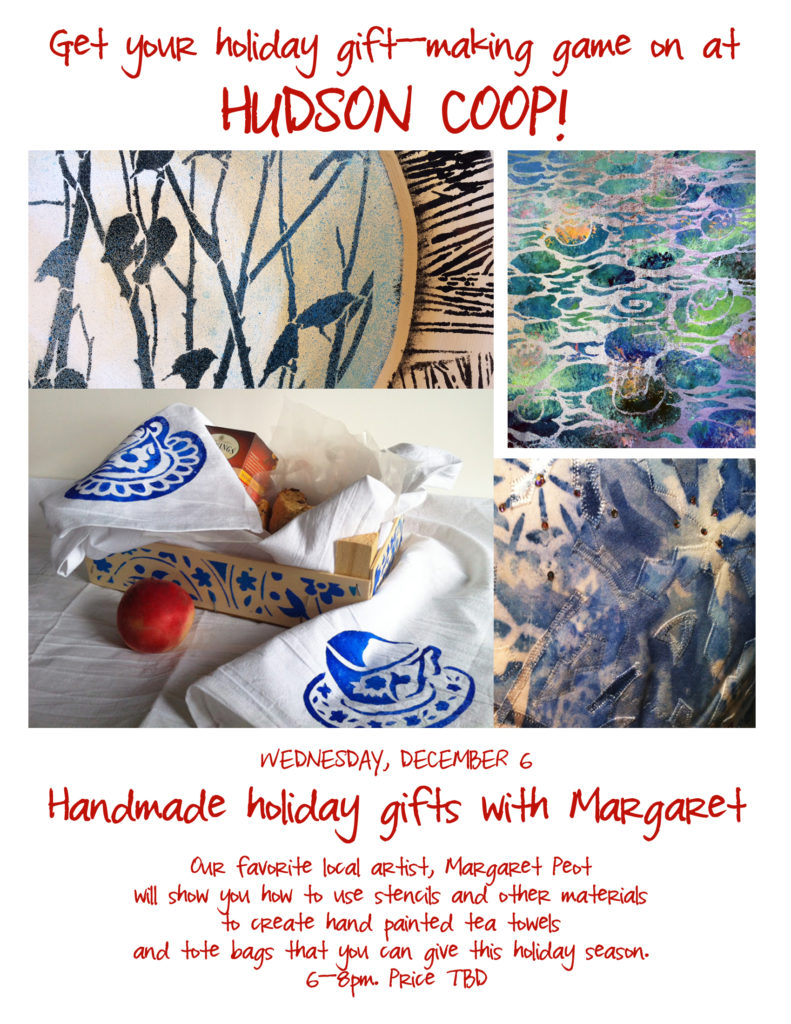 Tuesday, October 18, 2016, 5:30-7:30 Imaginative Inkblots for the Healthcare Setting The Creative Center's ARTIST IN HEALTHCARE ART LAB at Mt. Sinai Hospital, the Hess Building, 1470 Madison, 9th floor