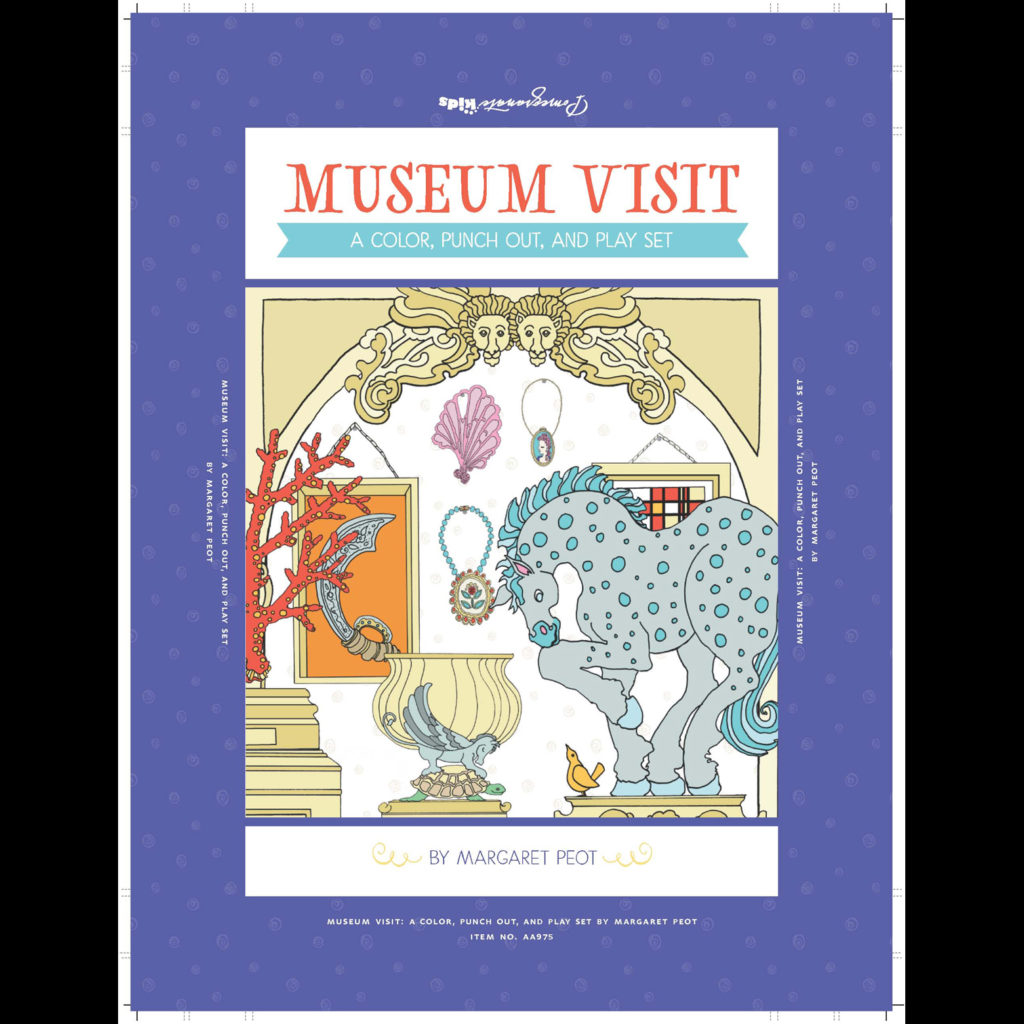 MUSEUM VISIT: A Color, Punch Out and Play Set
NEW! From Pomegranate Publishing, February 2017
This boxed set features:
-A folding play "stage set" with three 16 x 12 inch gallery scenes to color
-Eight card stock pages of colorable collectibles, armor, statues, jewels, paintings, natural history objects and more
-A four page booklet with illustrated instructions, with info about "wonder rooms," the history of museums, and thoughts about curating your own exhibition.
Museum Visit is available at Pomegranate Publishing: http://www.pomegranate.com/aa975.html
To kick off 2017 Pomegranate has offered me a special artist promo code to share with friends and fans. Enter PEOT15 at checkout and get 15% savings on the products I have created with Pomegranate. This is a standing offer and does not expire, it just requires a minimum purchase of $10.95.